Senior Regrets
MAG
August 21, 2014
The sun beats down on my back at 3:30 in the afternoon, but I have yet to get sunburned this summer. All I do is tan. Like a "perfect sun goddess," as my pale best friend told me once. He's off at college now, and I miss him. Yet all I can think about is how that will be me in a year. My first day as a senior hasn't even passed and I'm already planning my good-byes and dreading my sister's tears.
I'm trying to read, but I'm so tired. I lay my head down on my hot pink towel from Hawaii and think for a while. My thoughts always end up in the past – especially my high school past. Three years are gone, and they've shaped me more than the rest of my life put together.
I especially think about sophomore and junior year. I think in horror about the person I used to be – not even horror, repulsion. It shocks me. I think about the things I did and said and I want to disappear, never to be remembered.
I want to call the boy with blue eyes and rectangular glasses and apologize. I want to say that I'm sorry and that I forgive him, too, because I wasn't the only one at fault. Because everybody is selfish and thoughtless at 16 and 17.
But I can't call him. It's been too long, and we're both strangers now, to each other and our past selves. He won't say the words I've been wanting to hear since last August: "I forgive you."
Sometimes I like to pretend that at 2 a.m. one night, he lay on his back in the darkness of his room, thinking about the same things that I think about at 2 a.m. And I hope that maybe he sighed in frustration and regret and whispered, "I'm sorry; I forgive you" to his ceiling before turning on his side and forcing sleep to come. As if that whisper would carry through the vents in his house, out the chimney, and travel through the night air before filtering through my window and landing in my ear.
That thought calms me. I can live with my pretend closure and his rare, unexpected texts.
I want to drive to my other two friends' houses, talk to them, and make things right, but I know it will never be. I just have to live with the conceited hope that they'll survive without me, the selfish hope that I'll survive without them.
I'm trying to stop thinking about the past, but that only makes me think about the future. Sometimes I wish I could think only about right now.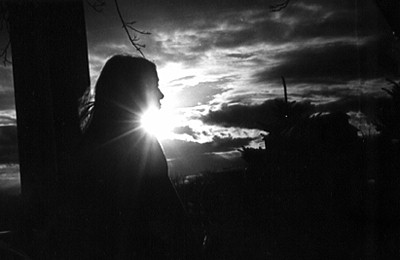 © Elizabeth G., Marblehead, MA