Memories of a Home Away From Home
July 25, 2014
The fresh ash wood courts had a scent like recently cut saw dust. I see the red lines tracing the white walls splattered with spotty black marks. I grab the the metal handle on the glass door of the court I am supposed to be playing on, and as it closes it makes a loud echoing noise. I walk on and see my opponent and stare at him with fire in my eyes; he is trying to find the right grip on his racket and he gives off the smell of fear. The stakes are high; it is either go home or go the nationals.

As I look around the court that I have been training on for the past 3 years, and recall all of the hard work that I have put into this sport that I love. As the beads of sweet dribble down my face, I recall the ups and down the triumphs and defeats that have happened on this very court. As a start to fatigue and my legs become heavier and heavier on my way to winning a birth at nationals, I think of all the lessons that I have been taught, the tape that was put on the floor or the wall to make me hit a better shot, and the wagers that my coach and I would make to bring the best out of me, even though I knew by the end I was going to be dead tired with my head hanging low and me feet dragging behind me. I have finally realized that I am points away from earning my spot a nationals and making a dream come true.

I have been dreaming about reaching nationals for the last 3 years. I can picture the atmosphere. Thousands of people watching your every match, the screams and cheers erupting after every point, I was on my way to making my dream to come true.

I can picture the court itself, as a work to the court you will see bleachers filled with people who are just a anxious as you for the match itself. As you open the large glass door and look up you see the Yale Scoreboard with a bulldog on it with 2:30 ready to start when ever I am ready. The blue lines on the court the scuff marks on the wall, and I know that I am one point away from making this all come true.

The ash wood and red lines tracing the walls will always be in my mind. This place is where I can go and let everything out. I can let all of my worries go away and I know that I am safe. I get to be myself, not having to worry about grades or self image all I have to worry about is working hard and becoming a better squash player. Dover Squash Centre is my second home. The place that I know I am always welcome. My coach is my mentor and I know I can go to him for anything and that he will always be there for me. My squash club will always be there and always accept me not as a squash player but as a human, and with all of there hard work and support they have helped me reach my goal of reaching the Junior National Championship of Squash.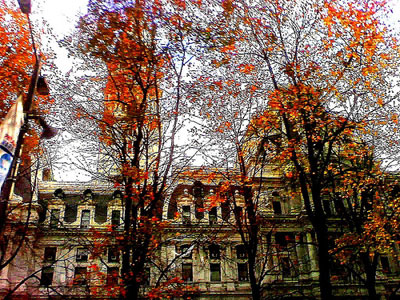 © Jayda S., Jessup, MD