Since kindergarden
June 24, 2010
Today.. it ended.. I hugged every single friend goodbye.. Khalil, Jahsiah, and I(seperately) hugged and said I love you for ten minutes straight.. well that's what there moms said. Practically my mothers, too. We've known eachother forever. These two boys are the ones I grew up with. I wont be seeing them in highschool. I remember telling everyone that Khalil and I were cousins so they didn't think we went out. Jahsiah.. no one ever thought we went out. Khalil's gonna join the football team just to see me and his homies at the games at my high school. I guess I should cheer lead.. ew.. Jahsiah went his own way to a very nice school. He's the guy that can cry. That's what I'll miss. I will miss graduation night.. but, like Julia said in her speech: "what we love, we must let go." But, I'm so scared to let go of the ones I love so damn much.


June 24, 2010. Graduation night..
So fast yet, so right.
I will miss you Jahsiah and Khalil. The ones I have known since before kindergarden.. in the same doctor(so much fun getting sick!!) <33333
I love you.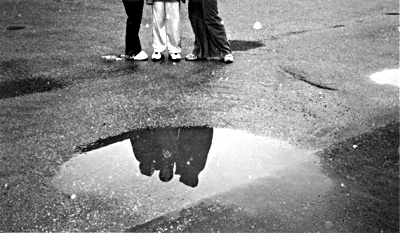 © Gary C., Pequannock, NJ