Teen - Rachel Joy S.
MAG
March 25, 2009
When you hear the term "hero," you might picture Superman lifting a bus or Spiderman spinning webs from his wrists, battling villains with ultra-­super powers. But not all heroes are mythical – some exist, right here, right now, everywhere on the planet.

It doesn't take laser eyes or flying abilities to qualify as a hero. In fact, there are no specific standards to meet; it's about the way people live life, their accomplishments and goals, and what they do to impact others.

With that in mind, knowing the true meaning of a hero is like seeing the world in a whole different perspective, or putting on glasses that immediately clear the blurriness. ­Heroes are all around us. Some risk their lives every day for our sake, and for that we give them our thanks. Yes, the traffic cop who gave you a speeding ticket is a hero; it's his job to prevent accidents that might lead to serious injuries and death. Firefighters and soldiers stationed in Iraq are heroes, facing constant danger with bravery and honor.

My hero is Rachel Joy Scott. I never knew her, never talked to her, never laughed, cried, or joked with her. Her ­story, though, is what makes her unique.

Rachel was a intelligent young woman full of ambition and dreams of becoming an actress. Rachel was anything but selfish, ­going out of her way to reach out to the less fortunate, spreading her kindness everywhere.

When a student was bullied and tormented for being handicapped, it was Rachel who stepped up and shielded him from further harassment. When a suicidal teenager was ready to take his life, Rachel was there to befriend him and prevent a death. When a stranger walked into McDonald's to find shelter from the cold, Rachel did not hesitate to buy a meal for him. Touched by her sympathy and love, lives have been changed by Rachel Joy Scott.

Unfortunately, on April 20, 1999, Rachel was one of several victims gunned down in the infamous Columbine massacre, a shooting at a Colorado high school that claimed 12 lives and injured 23. It is truly a heartbreaking tragedy that the life of this teenager, who had such a good heart, ended amid hate and violence, but Rachel's legacy of love hasn't died. Throughout her life, Rachel's actions have helped countless others. It was her wish to start a chain reaction that would spread peace and compassion. If everyone continued Rachel's efforts to make a positive difference, society would definitely change for the better.

It wasn't the way Rachel was killed that found her a place in my heart – it was the way she lived, her accomplishments and goals, and what she did to change others' lives. She might not have superpowers, but one thing's for sure: Rachel Joy Scott is and ­always will be a true hero. Her deeds will never be forgotten.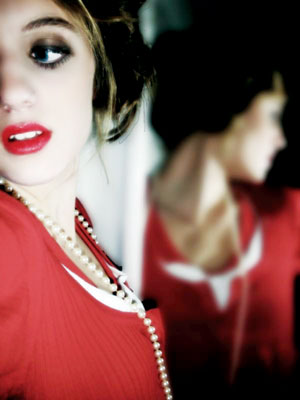 © Matt S., Taylorville, IL