A Thank You Letter
May 13, 2015
          To My English Teacher, 
     Thank you.
     I don't imagine you comprehend what that means. I'll go into detail.
     Thank you for influencing me to write.
     Thank you for compelling me to work persistently, and diligently.
     Thank you for encouraging me to continue, even when I struggled through the deprivation of motivation.
     Thank you for the things you said to guide my improvement. 
     Thank you for letting me barrage you with teasing words, and thank you for returning the favor.
     Thank you for continuing to force our track team to run lines on the field when a discus was left out, even when I begged you to stop, and told you I'd write a 10 page essay about track.
     Thank you for accepting my 20 page essay the next day, in comic sans (because I know you hate that font) and in Swedish (I said it'd be bad.)
     Thank you for your diligence, patience, and vigilance.
     Thank you for telling me that if I wanted to get published, I'd have to keep trying, that I'd genuinely have to want a piece to be read by others.
     Thank you for letting me spend 15 minutes finding a book in your in-class library.
     Thank you for suggesting a book after 16 minutes or searching.
     Thank you for knowing exactly the kind of books I subconsciously wanted to read.
     Thank you for respecting my request that you don't read over my shoulder.
     Thank you for having your moments when you truly were inspiring.
     Thank you. No really, thank you.
     I have improved a seemingly perpetual amount over the last two years. I would be exactly where I started if you hadn't been the one to tell me I should try doing "this" and to work on "that."
     Eight months ago, I didn't know I wanted to be published until you said: "If any of my students get published in a magazine, or win a writing contest, I will buy them their first fountain pen."
     I can't thank you enough. This little piece will never fully encompass how much you've done. Congratulations, you have set the Worlds Highest Standard for English Teachers.
  
    Sincerely,
         A Forever Indebted Student.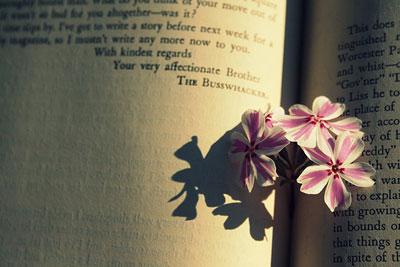 © Jordan K., Oxford, GA