Hero's Risk
June 11, 2014
A hero is brave. My dad is born in Laos in a tiny village. When he was a child, he was taught how to survive alone. As he reaches his adulthood, there's a war in 1975 which we have to move. My dad was a protector that guides us to Thailand which is a safe place for us. This makes my dad a very important person to me and a hero to me.

When my dad was a child, he learns what to eat and not to eat something that is poison. He also learns how to shoot arrow, and gun. He even learns how to grow your own crops and only move at night. Moving in the morning can be dangerous so we only move at night just to be safe.

In 1975, as he reaches his adulthood, there's a war in the Laos. It not really a war, they just trying to take our land. They doesn't like us staying in their place, so they going to kill us. So we have to move to Thailand to get a better life and a safe place. Some rather stay and become their slave. But not my dad, he rather risk and run to Thailand than becoming their slave. If it was me, I would stay and become their slave because it was too risky. But my dad is brave enough to get us to Thailand.

After getting us to Thailand, he had to go back to help the other that is been left behinds. I was worried about him, but he told me, it doesn't matter if he dies. At least his life save dozen of life. Then he will to go back. So my dad is the greatest hero and brave.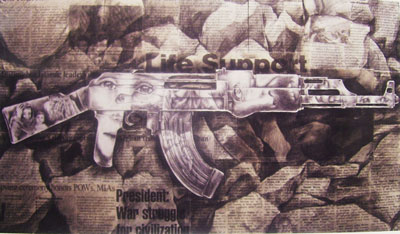 © Claire V., Lubbock, TX