Grandmother Trudy K.B.
MAG
November 6, 2008
There have been several special people in my life. One was my Oma. "Oma" is German for grandmother. I would like to share with you some of my fondest memories of her.

Thinking back, I remember what she looked like. She was strong, kind, athletic, and tall. When I say tall, I mean really tall. I remember when she would come over I would run to the door and jump on a chair, then stretch my arms up to her, and she would bend way down and give me a hug and kiss.

Oma was also very athletic. She loved to bowl, play ping-pong, and ­exercise. Her love of sports led her to join the Senior Olympics, in which she participated for many years all over the country. She won many gold, silver, and bronze medals, which are now mine.

The last summer I remember Oma was in 2003. We were in Florida on the beach when she said she felt funny, so she went back home and saw her doctor. After some tests he told her that she had leukemia.

Oma was told she had six days to live. With ­determination and courage, she decided to fight the disease until the very end. My mom and Oma went to Memphis and stayed at Baptist Memorial Hospital for four months. I went to visit her whenever I could, and she would let me crawl into bed with her. Even with her chemo she never complained, no matter how much pain she was in.

Oma made many friends while she was in the hospital. She was so friendly and kind to everyone, from the doctors to the nurses to the custodians.

When it became apparent that the doctors could not cure her, they sent her home. Oma came to live with us for the last five months of her life. During this time I was able to spend a lot of time with her. She would even help me with my homework. Oma had been a teacher for many years and said that my third-grade homework was so hard she would have given it to her sixth graders.

There were many difficult days during those last months of Oma's life. I saw her pain every day, but she never complained. She always encouraged me to be a good student. Oma wanted the best for me, and I always strive to do my best every day of my life.

Oma survived the long winter, and finally, when spring arrived, she was happy to see it and enjoyed a few days outside in her wheelchair soaking up the warm sunshine. I remember one day lying on the deck next to Oma's wheelchair. I was reading a good book while she rested. This was one of our last moments together.

During the weeks that the buttercups began to bloom and fade, Oma's health faded too. She said to my mom one beautiful day that she felt she could not go on much longer. My mom realized that the time was near, and she took Oma to the hospital. When I went to visit her, she had been there for several days and had spoken to no one. I was very excited to see her, and I ran in her room and shouted, "I love you, Oma!" She turned her head, opened her eyes, and said, "I love you, sweetheart." Then she closed her eyes. These were the last words she spoke. A few days later, Oma died. It was the day before Mother's Day.

Oma's legacy to me is to never give up. She was the strongest person I have ever known. Whenever I feel like giving up, I think of Oma and everything she went through. The doctors gave her six days to live, and she stretched it to nine months with her determination and courage. I will always remember Oma with much love and admiration. She was my Oma. I am her legacy.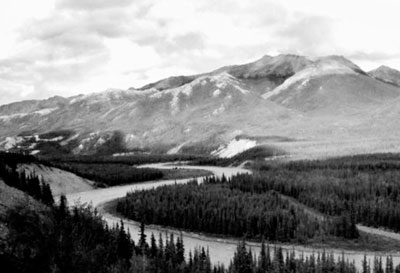 © Hannah B., Linwood, NJ