Amelia Earhart
October 3, 2013
On July 24, 1897, in Atchison, Kansas, a girl was born who would change the world. She would alter men's view on women, proving they can do more, dig deeper, and fly higher. Although at an Iowa state fair, when she saw an airplane for the first time and described it as, "A thing of rusty wire and wood and nothing interesting," she would soon become the first women to cross the Atlantic Ocean. Amelia Earhart a women who changed the world and will never be forgotten.

Amelia had a loving and supporting family who encouraged her to follow her dreams and pursue what seemed to be impossible. But she was not the only one in the family to accomplish a first for women. Her mother was the first to scale Pikes Peak, a mountain in Colorado. Amelia only had one sister, named Muriel. As a child she was considered a tomboy, climbing trees, hunting rats with a rifle, and was family-famous for her "belly-slamming" on her sled. She and her sister would catch and keep moths, worms, katydids, and tree toads. In her childhood, she was schooled with a form of homeschooling with a governess. In seventh grade, when she was twelve, she started going to public school. Eventually she was married to George Palmer Puntman for only six years. Her supporting family encouraged her, and helped her become what she was, strong, and independent woman.

This women has many achievements, she was truly a women with big aspirations. In the April of 1928, she received a call, asking her if she would like to be the first women to fly across the Atlantic. Although she was not alone, with two male pilots on a small plane named Friendship, she made history. The flight lasted twenty hours, and forty minutes, and she came back, a celebrity. Only a few months later, she set off solo. She flew all the way across the United States. In 1930, she accomplished another feat for women, setting three speed records! In 1932, she flew across the Atlantic solo. When she flew back home safely, she traveled the country, hosting lecture tours promoting women aviation. A women set out to change the world, and definitely achieved that goal.

This incredible women was truly independent. After flying with two men, she went by herself. In a letter to her husband in 1935, she stated, "Please know I am quite aware of the hazards. I want to do it because I want to do it. Women must try to do things as men have tried. When they fail, failure must be but a challenge to others." She wanted to do it herself, be free. She wanted to fly. She showed she was independent by all the amazing flights she did.

What other women would deserve ten search ships, and 65 airplanes, searching a water area the size of Texas when she mysteriously disappears? People are still searching for her, over seventy-five years later, hoping to find remains of her plane, or her leather jacket. It was on her most ambitious trip, around the world. She was flying from California to New Guinea. She was on her was to Howland Island, when she lost connection with America. Sadly, she disappeared, and was never heard from again. The entire world mourned the day when Amelia Earhart would fly the skies no more. They searched for her anxiously, hoping that they would find her. They never did, not even the plane. She simply disappeared, which has led to many interesting investigations. She deserved the search launched for her, she changed the country's opinion of women, proving they could fly.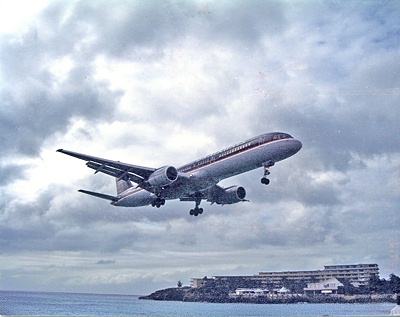 © Keith K., Milford, CT