Father - Joseph P.
MAG
For two months I didn't see my best friend, the only one who understood everything I felt and thought. For two months I could only hear the loving energetic voice put a smile on my face. Like hearing the radio, but not being able to see the singer, I only heard the lyrics. I wanted to be with my dad but he was being kept a thousand miles away. As I fell asleep, I could smell him, his cologne and cigarette smoke that were dear to me. Sometimes I'd even dream of him so deeply that I would wake up thinking he was there.

Not many girls can say their father is their best friend, but I can. My father is far beyond the typical parent who is full of rules and regulations, which makes me feel like the luckiest daughter in the world. Most dads don't take the time to learn about their daughters, nor do they help with their frustrations, but mine does. We talk about everything and he helps me with any conflicts. I respect his judgment, and listen to everything he says.

From 10 p.m. till 2 a.m. we often relax outside and talk about when he was a teenager. He always makes me feel better. He's truly a great role model, and has taught me much more than how to ride a bike and be respectful. From him I have learned about the little things in life that truly count. I've also become a better person, striving to be original. Through him I've realized that it's perfectly fine to take risks even if you don't succeed at first. Whenever I'm afraid to take a chance, my dad says, "It's best to take the chance and be afraid, then not to take it and regret it later."

My dad has taken lots of chances and experienced many things, even some foolish ones. His wrong choices only make him a better parent. He knows how kids can be pressured, but at the same time he understands that as a parent you can't always protect your kids. Of course he wants me to be safe, but that doesn't mean he's going to keep me trapped. He lets me go many places because he trusts me to make good decisions.

Even though my father doesn't live with us (since my parents are divorced), he's still my father. He's still the same person as when he lived with me and just as loving. After he left, we became even closer. The past two months have felt weird and confusing, like being in a maze. Talking with him was the way out for me. He makes every night become a bright morning.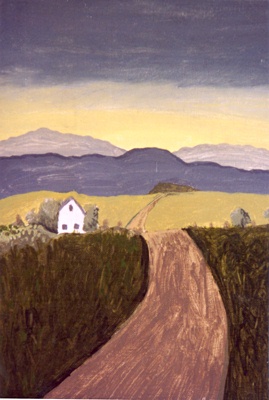 © Alisa L., Tracy, CA