Educator of the Year
October 7, 2015
Some people may look back at their school years and not remember a thing -- the years where we learned how to count to 100, tie our shoes, and spell words like banana. These years were some of the most important years of our lives. They built the foundation for how we would go through school as we grew up. And one of the most important parts of that was the teacher we had.
There were the basic kindergarten teachers who were patient, happy, and encouraging. These teachers helped, but in my opinion, the teachers who pushed me and made me think were the best.
Teachers who will joke around with me and teach me lessons in life while having fun; teachers who don't always stick to the plan and teach the basic things, but adventure into different learnings; those kinds of teachers are my favorite. And Mr. Heinze, my kindergarten teacher at Merton, was one of those.
Looking back at when I was five, not many things come to mind; however, I can remember almost everything about school that year. Mr. Heinze is one of the funniest, kindest, and most  genuine teachers I've ever had. Although he had all of the qualities of the basic kindergarten teacher, he also had qualities that made him an exceptional early education teacher.
He made me love coming to school because I knew every day was going to be new and exciting. He taught the basics with a twist. For example, learning how to tie our shoes turned into a competition with everyone determined to win. Like any great teacher, if one of us needed help, he would give it to us, or if we couldn't get it, he would teach us how to tie it -- onto the metal bars across the ceiling.
The colored tiles on the floor turned into a game as well -- with the red square being just about the worst place you could go to. If you got in trouble, you had to sit in the corner all by yourself which, as you can imagine, nobody wanted to do. Mr. Heinze used this as a way to teach his students how to be respectful, responsible, and listen -- qualities essential for growing up. He was also known for putting kids on top of the cubbies (where everyone kept their coats and backpacks) and leaving them there for a couple of minutes, thinking they were going to be up there forever, before coming back to get them down.
He also took holidays to the extreme. On St. Patrick's Day, he would come in early and tear up his room leaving gold chocolates and green glitter everywhere because "The leprechauns had come." Things like this were definitely not in his job description, nor was he getting paid for doing this, however, he took the time and effort to do things to make his students happy. This is just another one of the qualities that made Mr. Heinze a great teacher.
Instead of sticking to the curriculum, Mr. Heinze had out of the box ideas for just about every subject you could think of, making learning not seem like learning. And on top of that, he taught us much more than was expected from a kindergarten teacher. He made everything enjoyable from math to reading, which has impacted me to this day.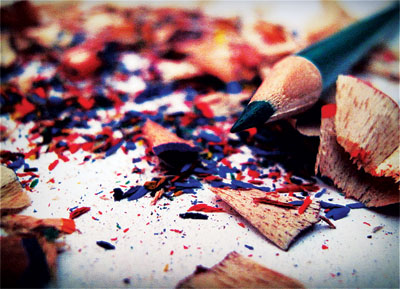 © Rosalee M., Lowell, MA