Jennifer Short: Spanish • John Dickinson High School
MAG
February 3, 2015
Commonly known for her towering heels and her outgoing attitude, Señorita Baja is one of the most famous teachers at John Dickinson High School. Whether you are in class trying to figure out how to properly use a boot verb or need someone to support you in a time of struggle, Ms. Short will be there.

It was the beginning of sophomore year and my first time taking a language. Expecting a disgruntled teacher with a low tolerance level, I was not the most ambitious of the group, but after a few moments of listening to Ms. Short speak to the class, I noticed that this was a teacher who genuinely cared. So many teachers are known for trying to get their students through the year with a passing grade just so they can move on, but Ms. Short was the complete opposite. Always filling the classroom with a positive spirit and making sure to personally help each and every student, she showed her commitment.

Although I had much respect for Ms. Short, it wasn't until junior year that I fully fathomed her brilliance as a teacher. As the year began and the students filled the hallways with plenty of take-home papers, the most exciting week of the school year was being planned: spirit week. During spirit week students express their pride by dressing up in school colors and decorating the hallways. The theme that year was superheroes, and my class was lucky enough to have Batman as our mascot hero. In dire need of a faculty member to represent our grade, one person came to my mind: Ms. Short.

Without a second-thought, Ms. Short accepted the offer to be our class representative; giving ideas and creating objects were her forte, but that was not the only thing she did that was useful. As time was dwindling, Ms. Short and many students stayed in our halls until 11 p.m. finishing up. The dedication she expressed through her actions and optimism is one of the many things that I am extremely thankful for.

There have been plenty of situations where I needed advice – whether it was with classwork or with drama outside of the classroom – and I have always had Ms. Short to go to. She is full of wisdom, reliability, and style.
Before I took Spanish I was dreading it, but now as I progress through my high school years and delve deeper into this fascinating language, my appreciation has grown. I never would have considered minoring in Spanish in college if it weren't for Ms. Short's class. Because of this truly amazing teacher, I am excited about that possibility. My understanding of other cultures has expanded and has led to many eye-opening experiences. I look forward to next year's spring break trip to Spain – or, as Señorita Baja would prefer – España.

Ms. Short has made a lasting impression on me. I will always be indebted to her for being a mentor, a counselor, a tutor, and an all-around amazing person. Thank you, Ms. Short.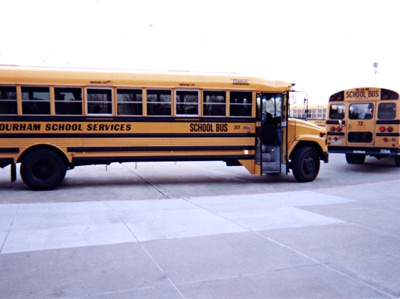 © Blake B., Highland Village, TX