Dear Mrs. Engels
November 21, 2011
November 21, 2011

Dear Mrs. Engels,


It all started one evening in early September a few years back. It was open house at ____________ ; I was a shy little 5th grader, nervous about meeting my new teacher. As my family and I made our way slowly –for it was slowly, since my brother, Connor, and my sister, Emily, had to meet their teachers too- to your classroom, my anxieties grew. But you greeted me with a warm smile and firm handshake and I was put at ease. You told me that we would have a great year together –and I remember the theme for the year was "unwritten", complete with the song by Natasha Bedingfield. You said I was free to walk around the room and find my desk and the plate of cookies that someone –you?- had baked. I munched on it happily, liking you already. And, just like you, I knew we'd have a great year.

Fast forward to the third trimester. Throughout the year, my class and I had done multiple personal narratives. To me –and probably most of the class- they just seemed so boring and unimportant. Writing just wasn't fun. But somewhere, deep down, you knew that I had a passion for writing, and strove to bring that unknown dream to the surface. I came to realize that writing was my dream when you handed the class the assignment: our last personal narrative of the year. I worked hard on the rough draft, took my time with the revisions, and made sure each edit took my papers closer to perfection. After I was done with my final draft, I turned it in. I waited. I waited some more. Then, ever so calm and encouraging, you gave me back my paper, a score of 19 out of 20. To me, it doesn't matter whether the one flubbed point was a missed comma, another sentence needed in my conclusion, or my name missing at the top of the page. I just remember quickly fixing the mistake and turning it in for a perfect score, knowing it was the best grade I had ever received for writing.

Somewhere along the journey of writing my story, I grew to absolutely love writing; I could put my feelings onto paper and then read the raw emotion that I wrote with. You flipped a switch for me, you really did. You were the conductor that made my train of thought change the tracks to love writing. All I wanted to do was write; let my imagination take flight and never stop. You made me stop hating personal narratives –and writing in general- and start loving it.

It's November now, three years later, and I'm in the 8th grade –and I still love to write. I will be taking Honors English next year in high school, and hopefully later, AP English. I have had multiple pieces published, and I write every single day. I love to write creative nonfiction-surprise! Personal Narrative. Those words used to fill me with dread, but now I don't fear it; I embrace it.

I know the snow will come soon, although I'm glad it hasn't yet. But you never know, my opinion about the chilly white stuff might change. It did for writing. And that's because of you. Thank you.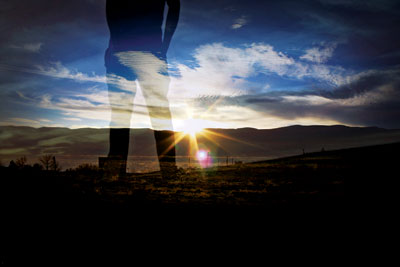 © Ezekiel R.