The Best Inspire
December 6, 2009
If you could only imagine the trembling anxiety I felt at the fifth grade open house. If only you could hear the thumping of my heart, much like a frantic metronome. To say I was nervous would be an understatement; I was filled to the brim with overwhelming apprehension. I was never a good one at the start of school. My mother always said I was a bundle of nerves, stitched together only by my desire to succeed. I tiptoed cautiously into the seemingly empty classroom. At the wide bookshelf stood a lady, who was probably not much taller than I was. I should mention that I was very bad at being introduced to new people; being thrust into a new environment was not something I liked doing. So as my mom pushed me into the room, my palms grew sweaty and my heart raced along. I was forcefully introduced to my teacher by my mother, as I looked at my feet. When I did look up, upon hearing my name, my teacher flashed the warmest, most caring smile imaginable. It was then when I realized I had nothing to fear. Fifth grade would be alright, thanks to my wonderful teacher, who inspired me to do great things.
From the moment I could say my first word, I had always been fascinated by words and books. I would spend hours pouring over novels, even if my friends just laughed at me. Reading had always been my favorite past time, though I would often be ashamed to admit that. However, it was this particular teacher who influenced me. She encouraged reading; not just in class, but on our own as well. And it wasn't just books kids our age normally, like Harry Potter or The Chronicles of Narnia. In fact, The Da Vinci Code, Wuthering Heights, and To Kill a Mockingbird were just a few novels that we had our eyes on. It was the first time I had ever been surrounded by kids who wanted to read and please as much as I did, and the first time a teacher would recommend some of her favorite 'non-elementary' books. Having that love of the novel promoted in such a wonderful way gives the teacher a special place in my heart.
My love of reading gave way to another one of my passions: writing. I like to write. Actually, I adore writing. Ever since I was young, I've had a plethora of amazing ideas floating around in my head, but in my little mind they were so hard to pin down. It wasn't until fifth grade, with that teacher, that I was able to do so. My fifth-grade year happened to be the year that the Narnia movie came out. Along with the movie came an elementary school essay contest. My teacher, prompted by her love of the series, required us all to enter the contest. At first I was reluctant and bored. But once a fantastic idea blew into my brain, I couldn't type fast enough. Once it came time to hand them in, mine was praised repeatedly. It was at that moment when I realized I could indeed write. Maybe all my all my imaginative ideas were put into my mind for a reason. Because of my teacher's genuine praise towards my essay, I was motivated to write. And when you write, you can create anything you want.
My fifth grade teacher grew my love of reading and planted my interest in writing. But the main reason why her name comes up is because she was one of the kindest teachers I've ever had. Whatever story you had that you wanted to share, she would always listen intently and treat you like a friend rather than a student. She was caring and compassionate. The way she wanted to us to succeed, the way she expected so much from us, it was so apparent that she cared about our dreams and our futures. When she laughed at our funny tales, the exchanged some of her own. She'd mention previous students' antics and accomplishments all the time. Her personality just exuded sunshine and warmth. A teacher who cares that much deserves a special place in the heart of her students.
So, to sum it up, my fifth grade teacher is possibly the most inspiring educator I've ever had. From her I learned not to be ashamed to admit that one of my favorite hobbies was reading; to instead hold my head up high and say: "Why yes, my favorite book is Wuthering Heights." It was in that class where I discovered my love for writing, an addictive way to spread out into the depths of my imagination. And her considerate ways and heartfelt pride towards her students makes me feel all warm and buttery just remembering. I am proud to have called her my fifth grade teacher. A good teacher is the one who explains, a great teacher demonstrates, but only the best can truly inspire.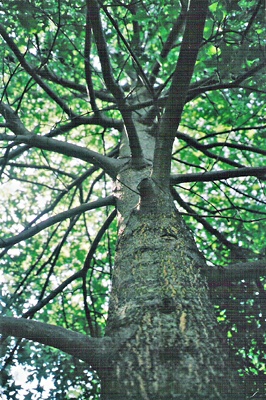 © Bhuvaneswari R., Sleepy Hollow, NY