My Favorite Educator
July 9, 2020
Heading into high school, I experienced mixed emotions about the subject of math. I always enjoyed math and had fun in the classroom, but I wasn't sure it was a topic that I possessed a passion for and wanted to pursue in my post-high school life. But, that changed after one day during my first day of junior year. Venturing into my 6th hour functions class taught by Mr. Witte, I didn't know what to expect. I heard that he was an outgoing guy and was enthusiastic about math. I knew that he was the coach of the girls varsity basketball team. This was a benefit for me because that meant I could talk to him about sports. As I entered the class I saw Mr. Witte and he greeted me with a smile and a "hello". I found my seat and knew this was going to be a great semester.
I found great pleasure in being a student in Mr. Witte's math class; even if it lasted for just one semester. I found his teaching style laid back, but not too relaxed that I didn't learn anything. There was a lot of choice on the student's part instead of him telling us what to do. For example, homework in his class was optional. He believed that if a student understood the topic from that day, there is no reason why they should have to spend thirty minutes doing homework on a topic that they have mastered. I liked that philosophy a lot because it gave me the choice on if I wanted to do the work or not. Even on the worst of days, I would look forward to his class. There was something about his personality and the way he talked to his students that inspired me to be the best person possible.
While reflecting on being a student in Mr. Witte's math class I can say with great pride that I learned a lot more than just math. Sure, math was the main focus of the class, but I learned many other valuable life lessons. Life lessons such as integrity, perseverance, and how to just be a nice person in general. Mr. Witte would always start his classes off with a bellowing "good afternoon" and would expect us to say it back to him. Not because he was being mean, but because it was the right thing to do.
Overall, Mr. Witte changed my life for the better. Forty minutes at a time, five times a day, for sixteen weeks straight. He taught concepts that can be applied outside of the classroom. I enjoyed being in his presence so much that I decided to register for the other class that he teaches called Leader's Mindset. In addition, I am ecstatic to say that he is a big reason why I am looking at pursuing a career in math in the future. Thank you Mr. Witte for making my 6th hour functions class one that I will never forget.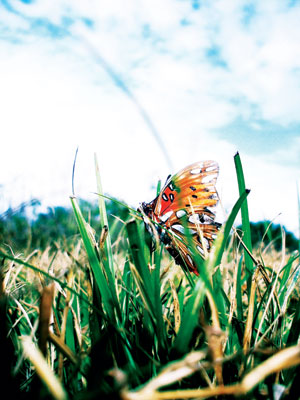 © Ashley B., North Port, FL