Sydney Cohen
March 10, 2020
It was the last week of August before freshman year started. What if I don't know anyone? Just breathe and relax. Today will be a good day. I walked out of my mom's car, hands trembling and heart racing, to the stairs that lead to The Milwaukee Rowing Club's boathouse.
I looked around trying to absorb what was going on, to see where I would fit in. Then I saw my soon to be coach, Sydney. At first, I thought she was a high school rower. She was short compared to my 5'10" self. Then, my current coach introduced her.
"This is Sydney. She is the new novice coach. Would you like to say a few words about yourself?" Roger asked.
"Well, I'm Sydney. I rowed for New Trier in high school so if anyone has any questions please feel free to ask away," she said.
I had no idea who New Trier was and honestly I was eager to get out on the water. The next thing I know we raced in The Milwaukee River Challenge.
As the season went on, I learned quick catches are important and that being on starboard was a bad idea for me (now I am loving it). No matter what, Sydney was there for me during my erg pieces and on the shores yelling for my boat to go faster. I could hear her voice in the rush of wind that would fly by my boat as we approached the finish line.
The biggest thing Sydney taught me was to have courage. She showed me I can go harder, get faster, and never go down compared to where I started. In rowing, a rower needs to be able to go as fast as they can and be able to push themselves harder than they thought possible even through the pain. I learned that from all of her stories about how she got on to New Trier's team and by how hard she pushed me in practice every day.
With all of that knowledge, I am able to achieve 1:59 split and lower compared to my novice year where I could barely do that for my 2k. Now I am at a 1:49.3 split for my 2k and I keep on trying to go lower and lower. With everything you taught me about rowing( how to get through a piece and mindset for a pice), I plan on going far. After all, I am a Badger rower now.
So I just want to say thank you for being my novice coach and that I really wish you could see me now and all the rest of us before we leave for college. I almost forgot to tell you that at midwest my four got 1st place and in Boston my four took 25th place requalifying for next year. Gabby stroked, I was three, Pheobe was two, and Arial was bow.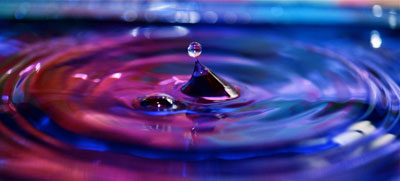 © Haley L., Anchorage, AK