Educator of the year
May 29, 2019

For Educator of the Year, I nominate Ms. Nancy Rosaio. Ms. Rosaio has been the best science teacher I've ever had and one of the best teachers overall. Ms Rosaio is my favorite teacher because of the way she teaches and that she always wants to have fun. She is a nice lady and she wants to help the kids. She is in her second year at DMA and has already made a big impact . She made a big impact on students because she always put them first and is always willing to help.

Ms. Rosaio helped me improve in science so much.Ms. Rosaio always tries to make the lessons interesting. We would often watch science videos and do experiments. The class would do group projects. The projects assigned outside of class are also fun and interesting. We had to create an atom which was a cool project; I really enjoyed that. Ms. Rosaio wants to make the class meaningful and enjoyable for the students.
Ms. Rosaio is also very knowledgeable about the subjects she teaches. She knows a lot about science and chemistry. She also helps out in my math class, and she is very good at explaining algebra. She helps out a lot in both classes. Many times I have asked her questions, and she has always been able to answer me. It's obvious that not only does Ms. Rosaio know a lot about the subjects she teaches, but she also enjoys sharing what she knows with her students.

Ms Rosaio cares about her students. If any student needs to talk about something, they would go to Ms.Rosaio. She makes herself available after school to assist anyone who needs it. She stays after to help the students if they needed help or to study for an upcoming quiz or test. During the semester, Ms Rosaio assigns extra credit projects to help students raise their grades and pass. Ms Rosaio never plays favorites with her students. She is fair and treats everyone with respect. Ms. Rosaio always wants her students to succeed.

All these reason are why I would nominate Ms. Rosaio for Educator of the year. I think she deserves this award more than any other teacher. She has been one of my favorite teachers this year at DMA.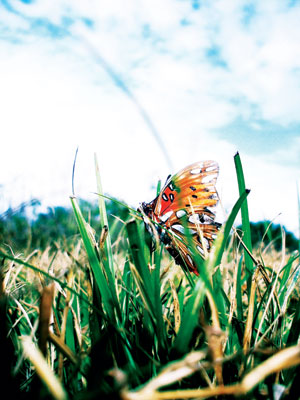 © Ashley B., North Port, FL