Author Lee Gant
October 8, 2015
For many writers, getting published is nothing but a far-off dream. However, Lee Gant of Santa Rosa, California has recently made this dream into reality with the publishing of her memoir, Love in Every Stitch, about how knitting saved her life.

Behind Gant's wire-rimmed glasses and bright smile swims a passion for storytelling that stems back to when she was younger. As a child in Connecticut, she would make little books out of construction paper and bind the edges with ribbon. After she moved to Santa Rosa in 1978, she would tell stories to her students and friends while knitting in yarn shops; eventually, her listeners told her that she should write her stories down in a book. However, when Gant took their advice, she found that it wasn't quite as simple as that.

"I had no idea what I was doing," said Gant about the process of writing the book and getting published. She had taken a creative writing class at a local junior college and read a book about writing, but other than that she had no experience in the subject.

Before writing the memoir, Gant wrote a query letter to send to editors and agents. Query letters are about three paragraphs long and are brief overviews of the book used to interest an agent.
Although Gant sent out her query letter to around 280 agents, she only heard back from 10 of them. After getting an agent for your book, writers need to write a book proposal. As Gant said in an email, a book proposal is "about 70 pages of marketing material, comparative titles, chapter summaries and all of the ins and outs of the book."
Although a book proposal is a lot of work, it provides material to help the agent sell the book to a publisher. After writing her book proposal, Gant had serious interest from two publishers, but one backed out at the last minute, leaving her in the hands of Viva Editions in Berkeley, California.

Even though Gant had secured a publisher, she still had a tough road ahead of her. The book still hadn't been written at that point, and writing was no easier than finding a publisher.

"It takes a whole day to think about [what to write]," said Gant. "90 percent is thinking about what you want to write."

Because Gant's book had already been contracted, she was faced with stressful deadlines.

"Deadlines will kill you," said Gant. She suggested that aspiring writers finish writing their book before securing a contract.

To help with the editing process, Gant highly recommended finding a friend or group to read over the writing and critique it.

Additionally, modern authors can be much more successful in marketing their work if they take advantage of social media. This allows authors to reach people and find their desired audiences. With one single post, Gant was able to reach thousands of people and inform them about her writing and knitting.

While some people advocate self-publishing, Gant warned against it. Publishing involves design, promotions, and so much more that can more easily be handled by a professional agent.

"[Writing a book] was the scariest thing I ever did because I didn't know if I was doing a good enough job," she said.

Although the process of writing and publishing certainly wasn't easy, once the book was finished and was receiving publicity, Gant felt that being published was incredibly rewarding, especially for her self-esteem.

Gant's advice to aspiring writers is simple: read.

"You can't be a good writer unless you read," she insists. She recommends that writers read everything they can get their hands on.

"Read what you don't like… it tells you what not to do," she said. "Read what other people have written that you love."

Learning the rules of writing is also critical to the process: understanding grammar and the basic rules of composing a sentence is essential. Gant loves playing with the "magic" of words to paint pictures and draw readers in through the five senses.

Gant has recently also finished a book on knitting designs and has plans for another memoir and possibly some works of fiction.

"Writing is a wonderful way to share a part of yourself with the rest of the world," she said with a smile.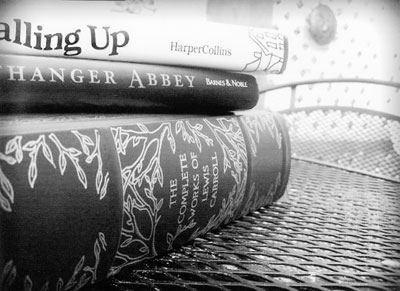 © Alexis B., Pittsburgh, PA