Singer/Model/Athlete Christian and Jesse Perkins
November 7, 2013
Still believe that nobody's perfect? When you meet the professional tennis players and newly rising artists of ABS-CBN and Star Records, Jesse and Christian Perkins, you will surely think again.

These nineteen-year-old boys are Filipino-American singers, models, actors and known athletes. They are born here in the Philippines and stayed here until kindergarten when they took off to California, USA with their American father, Mr. Tarny Perkins and their proud Filipina mother from Tuguegarao, Mrs. Tess Pazziuagan-Perkins.

Their parents said that as kids, they are very easy to handle; they are very understanding, they never ask for anything too much and they never watched television, but focused on sports and studies instead. At the age of 16, they won the Grand Prix Men's Doubles and were chosen as the Northern California's Athletes of the Week.

But tennis is not just the only sport they played. They also played and excelled in Baseball, Soccer and American Football, and became varsities in Basketball and Tennis but chose to concentrate in tennis above all.

"My dad was a professional tennis player in the past. He used to play in the Winchester, Wimbledon… so he's like pushing us a little bit to maybe follow his footsteps. You know, like it runs in the genes; he played, we play. And we always had that interest in tennis the most at the start because he was a tennis player… it's (also) much safer… and since we usually play doubles, we just need the two of us… (and) because it's more fun." said Jesse Perkins on the question of why they chose tennis among other sports in an interview conducted at the Edsa Shangri-la, last August 14, 2013.
Mr. Tarny Perkins, the twins' father, is a former Wimbledon Player during the 1980s. He said that one thing he could never forget during the competition is that time when he had long hair, like some famous celebrities with the limousines, and people always asked for his autograph though he doubts if they even have a clue who he really was, until now.

The twins also dreamt of being in Wimbledon someday but because of the unexpected turn of events and their sudden career in show business and studies, training time got smaller. Still, they are confident that if they start training again like the way they used to, they might stand a chance.

According to an article in ABS-CBN news last 2011, in order to keep their focus, they follow certain rules such as; no partying, no Facebook and no girls. Though as stated by the twins, the article took some of the things out of context.

"Sure, we don't focus on those things as much as a lot of people, you know, in our age… we just focus on something and in that case, sports."

And in their 'no girls policy', Christian clearly said that they are not looking for it right now and when the time comes, it just comes. This made them one of the very rare league of men with no girlfriend since birth.

When it comes to training, as their mother said, it was part of their lifestyle but not anymore of their daily routine.

"At our prime, we used to train 3 to 4 hours a day. But now we're doing it at weekends. Well, that time includes the workout and the actual training."

The Perkins is also known as a God fearing Born Again Christian family. Even their names, Jesse and Christian, originated from Jesus Christ.

The twins proudly said that they pray before each match to keep them safe and healthy.

"We also had this wristband… it has my favourite Bible verse, Philippians 4:13 which says that "I can do all things through Christ who strengthens me." said Christian.

During the post-interview talk with the twins' mother, Tess Perkins, she said that what they now have is a blessing and a great opportunity to share about God to more Filipinos.

Besides that, like many athletes, the twins watch their diet to keep their body fit.
"Well, we try to be as healthy as possible so we try to stay away from junk foods. Also, we choose those which have no sugars. And since birth, we haven't drunk any soda." stated the twins. "Diet is really important in sports and training."

When it comes to their favorite food, they particularly like chicken and fish and just like many other celebrities who are yet to experience native Filipino food, they'd love to try eating balut someday and their favourite Filipino dish is the all-time-answer, Chicken Adobo.

Jesse and Christian are also known to excel in academics as much as they excel in sports. They were offered scholarships in the University of California in Berkely and some other great universities but chose to study here in the Philippines instead. According to them, being twins helps a lot since they can support each other both in studies and sports.

"And also, if you just focus and if you have goals… you set those goals and you really focus on them the whole time." Christian said. "It's not too hard to accomplish something if you can manage your time."

Singling out one toughest opponent among all of those they fought gave them a hard time. There was this one team though, their school rival in high school, that they found difficult to beat since that team had been champions for 3 to 4 years. But, as what their father said, they usually just end up beating them then forgetting them.

Last March 2013, the Perkins opened the Perkins Twins Tennis Academy, the first of its kind in the Philippines, at the Edsa Shangri-la, Manila. It is in order to share their views and techniques to aspirants and make use of the natural talents that the Filipinos have and make the Philippines a tennis country once again.

They also aim play on national competitions and maybe someday be part of the Philippine tennis team and represent the country in other international events.
Since they started in tennis, they have always played as a team in Doubles. Though sometimes during training, they also play Singles, the twins said that it feels weird every time they do so. Since they are twins, they said one of the perks of being one is you somehow know what the other one is thinking and it helps greatly in competitions.

"It is like having another half of you, like being able to use telepathy."

Although they also fight like many other siblings and twins, their fights are minimal and usually cool up fast.

Now, aside from being athletes, after being discovered in a shooting of a short television segment in ABS-CBN, they were invited to perform as front acts to a lot of concerts and are now the renowned singers of the theme song of the famous segment on Bandila, Boy Abunda's Ikaw Na, and will soon be releasing their first album.

"We never expected these things to happen. We are just so glad and so blessed to experience this." said their mom.

Of course, being in the field, celebrity crushes is common and for Jesse Perkins, Kim Chui is great and pretty and for Christian it is Erich Gonzales.

Furthermore, being asked the question of what their differences besides their physical attributes are, took them a while.

"I can't really say any difference besides that Christian is taller (laughs)" said Jesse.

It is quite obvious that the twins get along that even their characters are the same.

The Perkins twins are said to have it all; the looks, the brains, the character and the sportsmanship. And for the increasing numbers of girls that are swooning over them, here is what they said upon being asked what they are looking for in an ideal girl.

"First, of course, I'd like her to be God fearing—it's really important… humble, caring, kind and of course, someone who loves me." Jesse answered.

"I'd also like her more if she's funny or something like that." added Christian.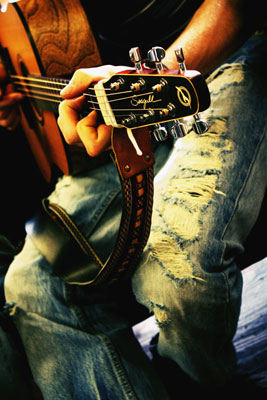 © Sam W., Bellevue, WA