departed
March 9, 2009
Each night I was tucked asleep with a prayer and my dad's kiss on my cheek. My dad would leave me tucked in the bed, and he would stand in the doorway while I said,

"Good night, daddy."

He would say,

"Good night Jessica, I love you", then he would shut the door. I was only eight, so every night seemed cozy and flawless.

Cozy and flawless was always through my eight year old mind. Even though I believed I heard argument's, it usually was nothing big, mostly fight's about a messy house and a coworker named Vickie. The argument's kept erupting but my parents made sure I felt entertained with peace,

"Jessica, go watch television", "Play with your doll's", or "Jessica , go play the piano."

I always did see my mother cry, but I never knew why.

On a night not like any other, I was tucked asleep with a long prayer and many kisses on my cheek. That time I didn't say good night, and that time my dad didn't either. He told me in the doorway, with the gloomiest face, only three words, "I love You." Boom, the door was shut and I never got the chance to respond. Later that night, I woke up. It felt like a movie, when the child wakes up in the middle of the night and just so happens to look outside the window. The child sees her dad walking out the door with two bags in his left hand and the car keys in his right. He's walking out to that black Chevrolet, turning on the ignition, smoke bursting out of the exhaust, driving off, never to be seen or heard of again. Oh, how much I wish that night was a movie; how much I wish my dad would have tucked me in cozy enough, never to have looked outside that window. My dad had left and I knew that all our moments together, our prayers, my dads kisses, even those most important words to me, "I love you". All of this was gone; it walked out the door and never once looked back.

When I go over my friend's houses because they have sleepover's, it never fails to see how so many of them never say, "I love you". Mostly all my friends have both their parents, yet not even once have I heard those words come out from their mouths. Maybe they feel embarrassed to say these things to their parents, or maybe they just forget. I hope they forget. So many don't understand the importance of those three words until they have lost the one person whom they never told them to. Anyone with parents should treasure them and not be embarrassed . Unexpected circumstances can happen to whomever, whenever. These circumstances are the last thing on everyone's minds but they could be the first to surprise us.

I want my father figure back, I want to know how life would be if he came back. I know he loved me but what always hurts is the night that I didn't say I love you back. I should have done it, and now I regret it forever. Even though he did wrong and Vickie was not really his coworker, I am now sixteen and I don't care if it's been eight years. The time is passing but those tucked nights and lovable kisses on my cheeks will never be forgotten. I don't want to regret it, but say it.

Dad if you are their, don't leave my heart. Just know now and forever that,

"I Love You"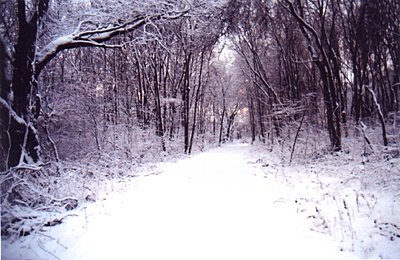 © Thomas W., Scituate, MA