Teen Violence
February 26, 2009
Teen violence will arouse many questions to everyone. Some questions may be directed at a specific person or groups of people. Some aren't directed at people who stir problems, too. Some questions like this: How has teen violence affected my life, what causes teen violence, what can I do about youth violence? I am going to discuss these questions with you and give personal encounters.

The first question was 'How has teen violence affected my life?' Well my brother has actually participated in violent acts. He got into fights that lead to broken bones and nasty suspensions. I ultimately feel sorry for anyone who has to get involved in things like teen violence. Having teen violence in my home has altered my perspective of everything and everyone. When my brother first started getting into fights my life shattered and knowing that I couldn't really do anything about it crushed me even more. My life came crashing down. He had started hanging out with the wrong crowd, those who encouraged fighting and abuse, and started acting different.

I felt like I was losing him to an unseen force that I couldn't fight against. I stopped wanting to be around him. I felt like he had died but worst than that. Like going into the hospital to see your comatose mother or father and knowing that they may never wake up again, or be themselves. The worst feeling in the world is losing your relative to teen violence.

The next question is 'What causes teen violence?' I know for a fact that teen violence can start with abusive parents or guardians. They might tell you that no one wants you, which is a form of verbal abuse. They might even say that they hate you and never wanted you, that you're worthless and have no value. If their parents are divorced they might say they would pay the other parent to take you and then say that your other parent didn't even want you. It also starts with hanging out with the wrong crowd that does drugs and makes fun of someone else. But overall I think that teen violence usually starts at home and ends with prison.

The last question 'What can I do about youth violence?' I can stop in the hallway and say hi to somebody who maybe doesn't have a lot or any friends. If I see someone teasing another stand up to them and be the one that can end teen violence. If someone is always eating lunch alone I can go and sit with them and try to be friendly. I can stop spreading rumors and stop gossiping. Try little things like standing up to your friends if there bagging on someone. I can stand up for someone. I can.

And that's my discussion on the topic of teen violence. We resolved how teen violence affected my life, what causes teen violence, and what can I do about youth violence? Those are my encounters and my true stories about teen violence, and remember you can stand up. You're always the difference.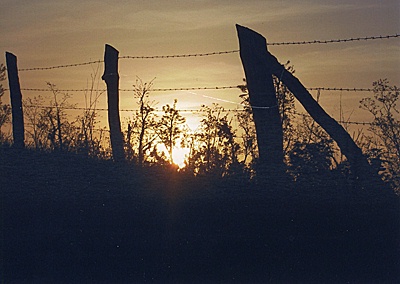 © Michael T., Letart, WV