Sustained Sleep
MAG
I expected to walk away with at least second-place, but to my disbelief I didn'twalk away at all. Instead, I lie in bed trying to speak with the movement of mylips - only to try and make a single sound. I lie here attempting to raise myleft hand and wave at visitors; it seems hopeless because my left side has nofeeling. I lie here all day and wonder how my life could have been if I hadn'tgotten on my horse that day.

Six years ago, I would never have believedthat one of my lifelong hobbies would put me in a coma. Now I dream of the dayswhen riding my horse, Dead Eye, was so natural and easy. I see myself in thearena backing Dead Eye into the box and preparing for the best run ever. I holdthe coil of the lasso with my eyes on the steer, making sure my partner is readybefore I nod. My biggest worry was about not breaking the barrier and roping thesteer as fast as I could. Is my partner going to catch the heels with ease? Thatwas one of the questions that ran through my mind that day.

In an instant,my old life was ripped away and a new one emerged. Waking up early, going towork, looking forward to my family, rodeos, and my old hobbies seem so far fromthis bed that has imprisoned my life. A typical day now is hard to explain as Iface reality. Food and medicines through a tube, repositioning, and ointmentshave replaced the other pleasures of my family and a life I loved. As my oldself, I would have never thought of showing my legs to anyone, even in the deadof summer. Shirts and jeans were this working man's attire. Now, baring all tothe ones who take care of me is routine. Thank God, because I could not survivewithout them.

There are three ways to suffer a coma: a severe blow to thehead, a lack of oxygen to the brain, and inner cranial pressure (swelling of thebrain). I sustained all three injuries with an additional 100 bleeds to myfrontal lobe. The ICP level of a normal person is under 50; mine was 120. I wasnot supposed to make it through the night.

As I lie in bed day afterday thinking of my old life, I just want to wake up and get back on that horseand take home my first-place buckle. Lying here helplessly, it is not so easy totell my wife and kids how much I love them. I show my affection through anoccasional grasp of the hand or a thumbs up. As I struggle for every breath, Ibeg you not to take the little things in life for granted. Even a simple"thank you" is something that I desire to say again one day. And to mywife and kids ... I just want to say, "I love you."



Editor's Note: Ashley's father has been semi-comatose sincesuffering a brain injury in a rodeo accident.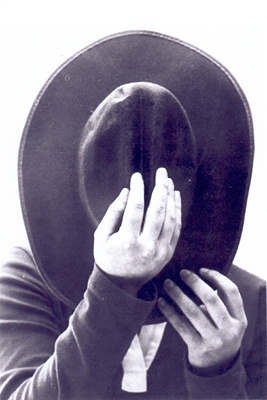 © Anonymous