Nonfiction: Missing Debbie
MAG
Pop, pop, pop. My
hands pushed the clear bubbles on the bubble wrap together. I gently
dropped the last ornament, a small Santa Claus climbing up a gold
ladder, into one of the boxes of lights, ornaments and other Christmas
decorations. It's a tedious task to clean up the remains of
Christmas, but I never realized how much until I had to do it myself.


After what felt like ages, I was done. I turned to look at my
Christmas tree, its majestic body with long green arms that seemed to
float toward the sun. The tree stood seven feet tall, which seemed too
short in a room with white walls soaring 28 feet.

"Here
you go," my mom said, bringing me a cup of hot chocolate with
marshmallows. My throat felt like the Sahara Desert, dry and in need of
a refreshing drink, but when I saw the steaming hot chocolate in a cup
decorated with pictures of my sister Deborah and me, I didn't want
it. I must have made a face because my mother asked what was wrong.


"Oh, nothing," I replied nonchalantly, trying to
hide my sadness. "I just can't believe she's not here,
you know."

"Of course I know, sweetie" my
mother said, her gentle voice soothing my longing for my sister - until
I looked back at the cup.

The picture was taken when we were
horseback riding one summer. We had stopped by the river for a picnic
and our friend Hannah had taken the picture. I still remember her soft
voice as she said, "Get together, guys!" That photo was
before the motorcycle accident - when Hannah was still alive - and my
sister was always around at Christmas, back when life was simple. But I
guess life is simple when you're 10 years old and all you have to
do is have fun. I missed being 10.

Hannah died in a motorcycle
crash when I was 14, and life suddenly got very complicated. It was
Debbie's first year at college, and she was too busy to come and
see me. We rarely even talked, but each Christmas she would be there,
full of presents and stories. Each year we would take down the Christmas
decorations together and pack them away. My mind left my childhood
wonderland and drifted back to reality.

My mother was staring at
me. "Are you okay, Danielle?" she asked. "You looked
like you blanked out there."

"Yeah, I'm
fine," I replied. "I just wish that she was here right now.
I mean, when she said she wasn't coming home for Christmas, I
thought I would be okay with it. But now, even though it's
practically over, the idea is just sinking in. I mean, we used to take
the ornaments down together every year. We would always have a cup of
hot chocolate and marshmallows afterwards. It's like a tradition,
a ritual. But this year I had to take the ornaments down myself, and
have the cup of hot chocolate and marshmallows myself. To tell you the
truth, I don't even want the hot chocolate."


"Look, I know you're upset that she isn't
here. I am, too. But she has another life now. Who knows, maybe next
year she'll spend Christmas with us."

The hope of
seeing Debbie the following Christmas eased my sadness a bit. I felt
like the hole in my heart was beginning to fill. I picked up the cup and
took a sip of warm and comforting memories. I turned around and in a
faint shadow saw my sister and me taking down the last ornament.
Carefully we wrapped it in bubble-wrap and placed it in one of the boxes
filled with lights, ornaments and other decorations.

Pop, pop,
pop the bubbles collapsed as we pressed them together. Full of smiles
and laughter, we both ran to get the hot chocolate and marshmallows my
mother had brought us in cups decorated with pictures of sisters.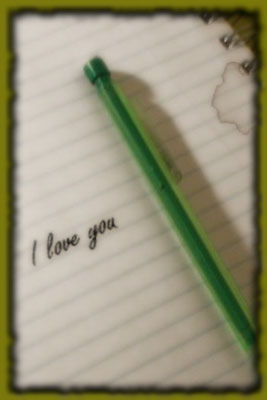 © Anonymous