Go Pink for the Cure = Crap
October 10, 2011
Breast cancer awarness, it's a muliti-billion dollar company. You know, where you donate some money to help find a cure for breast cancer. It's not a bad thing, it does need to be cured.

Back in 1900 or so, Polio came out and killed many. Paralizing them, and making them die slowly. In the 1950's people were still looking for a cure, a multi-billion dollar business trying to find a cure for this very bad illness.

A man though, he was a reasurch scientest for Polio in the 1950's, when his wife got it. He broke away from the muli-billion dollar buisness, and started working on his own. In the buisness people told him what to do, and how to do it when finding a cure, this time he was alone.

He didn't hire anyone, and wasn't getting paid 50 dollars an hour or whatever to find anything. He wanted to find it for his wife. After a year and a half of resurching it, he found the cure. It took him a year and a half, but the muliti-billion dollar business took over 50 years and never found a cure. What happened when the cure was found? The buisness lost all it's money.

So, that whole, 'susan g. komen, go pink for the cure' is all crap. True, chemotheropy(key-mo-theropy) and radiation is still out there, but that's painful. Chemo kills all your cells, exept brain cells, and makes you feel sick all the time, makes all your hair fall out everywhere, not just on your head(shaving your legs may become easier girls but what about arm and back hair that keeps you warm?). Ratiation isn't really good for you, that also kills cells, just not as many. That's why chemothearpy is done first.

Think of it this way, if someone actually did find a cure for all the cancers out there, not just breast cancer, then what would happen to the businesses that make all that money? They'd go out of buisness, all that money in the trash.

They do need to find a cure, but they will never do it this way. If you really do want to find a cure, then become a reshurch scientest and start your own thing. I hope you do find a cure, because millions are dying everyday.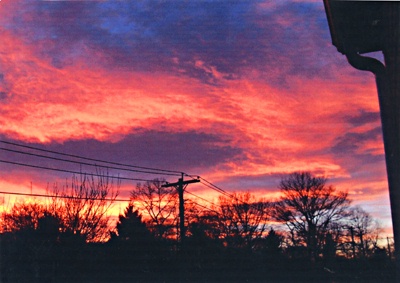 © Robbie M., Milford, CT