Unforgettable Loss
July 12, 2011
*Phone Rang*
This is how it all started .

On April 27th 2007, Friday at 10pm, My brothers phone rang and the doctor said "something bad happened".

My brother and i thought hm... what could have happened ?
While i was in the car waiting anxiously wondering what could have happened .

Ten minutes later, My brother and I arrived at the hospital . I entered the room feeling as if spirits was around me, I felt dark and alone for a moment.

A minute later, i found my mother laying in bed with her eyes closed . That's when the doctor said she passed away . I thought to myself "how could this have happened?" I was talking to her just 4 hours ago . Tears came running down my cheek but i still didn't believe that my mother died . I turned to my brother and said "No, they made a mistake . Shes just sleeping." My brother said "Shes gone".

Few minutes later, i went into a small room just sitting there. Felt like the world wasn't revolving anymore. Felt like everything just froze and i could just go back in time and try to fix everything that caused my family's tears. My father came twenty minutes later, that was the only day i ever seen him cry. Its hard to see your own father going in pain like this.

That night, we all went home with silence. I thought it was just a nightmare, i thought i could wake up. I cried and cried all night hoping my mother would walk in my room, and give me a kiss and say goodnight .

That NEVER happened .

Some people say life is cruel , Some people say life is joyful, some people say life is something you don't want, some people say its your enemy . But me as an individual, i say life is a experience or a valuable journey that you can learn from. I don't want sympathy, i just want someone to understand .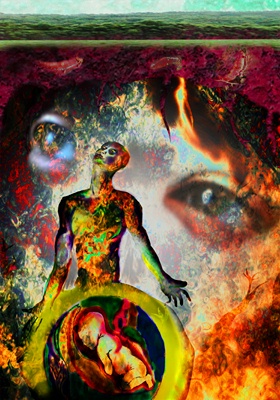 © Tom M., Philadelphia, PA