What if?
November 12, 2010
These two words are a lot to me. They describe me, explain my life and are my thoughts. I don't know why. But they are what they are; and they are me.
Average. That is a word I thought I knew the meaning of. Then I realized that other people have other definitions.
In my opinion, I am very average. I eat, sleep, work and play like every one else. I get disappointed or angry when things don't work out the way I've planned; I get afraid or excited when I'm facing something new; I get depressed, nervous, and desperate whenever life takes a turn.
But what if I am not other things? Little things that other people are and I didn't think were important? What if I only watch TV once a week? What if I'd never heard of Twilight till someone shoved it in my face? What if I read novels and wrote stories instead of shopping at the mall? What if I dreamt of being great and influential rather than of boys? What does that make me now? Unusual? A freak? A weirdo?
I thought that the whole reason there are so many people on earth—from so many different countries and places with such diverse cultures and traditions—is because we were all made to be different and yet be united?
Now I'm losing myself…okay, what I mean is, we are like strings on a weaver's loom. Different colors, different textures, different lengths and all that. But in the end, we are all strings and all here for the same purpose. To create a beautiful, woven coat or rug or whatever.
And yet when I venture out into the world, small, afraid, intimidated; with nothing but a tiny dream in my pocket and song of hope on my lips; hoping to be all that I can be as 'unusual' as I am, why am I mocked and scorned and pushed aside?
I know the world is what it is. Why it is that way, I don't know. But what if we were different? What if we changed? What if we could actually make this a better place? What if what we considered impossible, we made possible?
I know I sound naïve. I'm admitting this for the millionth time because I've been told this a million times.
Still, what if I didn't care what people thought? What if it didn't bother me that I was called weird? What if what everyone said didn't matter? What if I moved onward, and conquered the unconquerable d became great and influential? What if then everyone saw that I was on the right track after all? What if?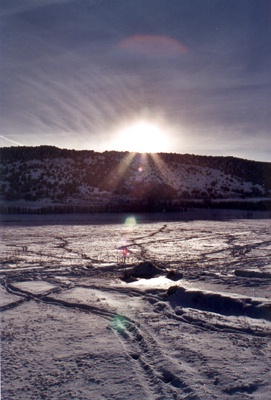 © Brandon T., Manila, UT