Predictable
May 8, 2010
. Even though romance movies were always really predictable, I still loved them. Most romance movies went by the same script:
First: the girl and guy would find each other in a little, innocent part of a small town.
Second: they'd fall so deeply in love; they didn't care what was going to happen.
Third: they'd have this huge fight over something no one would remember in three years.
Fourth: they'd see each other in the store or something and they would talk and realize they still loved each other.
Fifth: they'd kiss, at night, in the rain.
It was the perfect storybook ending. The perfect movie. The perfect everything. It was all so predictable. Every little bit, but no one cared, it's still the 'have to see' movie of the year, until the next one came out. It was all so predictable because if it was any other way and didn't contain the five must-haves in the romance movie business, then no one would like it. People like predictable stuff, because it's safe. You know what's coming and you can stop it or leave if you have to. Reality is: life isn't always predictable. In fact, it rarely is.
Every time a new person is born, they have the look of plain and pure innocence on their face. They smile and giggle; no matter whom they're going to turn out to be. Even a mass murderer had to have been a baby, right? No one knows whom a sweet little child is going to turn out to be. They might be a renowned singer, a dancer, a famous football player, another Einstein, or even just a plain person who likes nights at home with the family. People can try to tell you who you or who someone else is going to grow up to be, but they're rarely right. Most kids see themselves as the next president or the person who invents a cure for cancer, or even a superhero that's always there to save the day. Most likely, they won't do any of this.
A child's innocence is lost over a very short period of time and you no longer want to go to the park or watch Cinderella or Bambi. You most likely want to rave about how your life is ruined or why you hate the person who sits next to you in third period. Life is unpredictable, and to prove it, even the worst serial killers were tiny, innocent babies who smiled and giggled at their mother's face.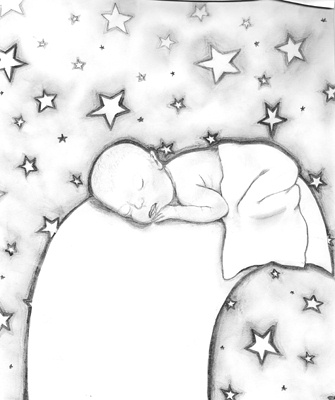 © Julie H., Findlay, OH