Taylor Swift Song Life
November 15, 2009
Have you ever wondered what it would be like if your life became a Taylor Swift song? Well, I surely have and you know what? I'm going to tell you exactly what it would be like.
Well, first you have to imagine your a girl about, 15-17, and madly in love with a guy, lets call him Drew. But you hate this other guy, lets call him Joe Jonas. So, this drew kid is talking to you and making you laugh and then he's all I met this hot girl but its not you. (Are you liking your life so far?)Then you go and cry on your guitar that keeps you wishing on a wishing star. Then comes along Joe. Your madly in love until he breaks up with you on the phone. Revenge? Of course. You tell him how it rains in your when hes here and when hes gone and he said forever and always but he didn't mean it. Another guy we've got is named Romeo. He meets you at a ball then he leaves you then he comes back and proposes to you. Finally, you've got a guy we'll call Lucas. He lives right next to you and you guys right on little notebooks and talk through the window. But, he has a bratty girlfriend. He doesn't really care about her but he still goes out with her. Then at the football game she flirts with another guy and he is mad. Finally, it's prom. Of course your not going, your going to stay home and study. Then he wishes you were so you do and you tell each other how you really feel.
So? Do you want to live in a Taylor Swift song?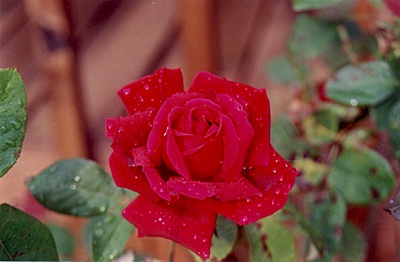 © Jami U., West Hempstead, NY