Love Letter
May 14, 2019
My dearest library,

As I sit here staring at this letter, tears swimming in my eyes, I have to admit one thing. I cannot live without you. My days are dull, full of mind-numbing monotony. I yearn to be with you and to listen to you tell stories. I love seeing the world through your eyes and miss the long hours I spent in your company exploring the unknown. You were always there for me, soothing me whenever I was angry or hurt. You never judged me, but instead showed me what I could become.
I remember the first time that I saw you, I was in awe. You were magnificent! Your broad shelves were a warm, polished brown, loaded with books on every subject. The enticing scent of fresh paper and leather hovered about you, comforting me. I couldn't tear my eyes away from your soaring ceiling. The light streaming in through your windows made it seem as if you had been touched by a heavenly power. I was impressed not only by your thick, strong support columns but also by your intricate details. Gorgeous murals were painted across your walls in an explosion of color. Wherever I looked there were cozy bean bags and chairs to rest on. You were bursting with life and creativity. You made me feel safe. You were never afraid to share what was on your mind, yet you were also content to sit in silence and just be there for me. I was always happy to be with you, no matter how horrible my day had been.
However, when school started, we started to drift apart. Things took a turn for the worst. I hardly saw you anymore. Life went on around me, but I felt detached - alone. And it hurt. It hurt so much. My soul feels ravaged, like it's been savagely ripped to shreds which are, even now, slicing through me and creating a thick, hot haze of anguish. It's eating away at me. I miss you so much that I can hardly breathe. I feel like I'm falling, but you're not there to catch me. I can't sleep at night because thoughts of you crowd my head. Everyday, the string between us grows tighter, to the point where it is about to snap.
I can't stand it anymore. I'm yours and always will be. I'm bursting with pure and overwhelming love for you. You hold my heart and no other. I want to be by your side. I can only hope that if I fall to my knees and beg for forgiveness, you will let go of the pain I have caused you and accept my feelings. I will wait for you.

Truly yours,
SH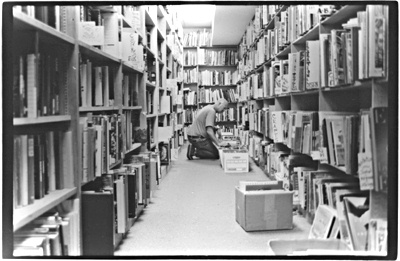 © Benjamin K., McLean, VA