Don't Be Highly On Yourself
April 23, 2009
"Incline my heart to your testimonies and not to selfish again." Psalms 119:36. My life was full of selfishness for a while but now I understand like the verse in psalm 119:36 says, "Turn my eyes from looking at worthless things and give me life in your ways." Now I'm focused on God again and also to get my life straight out too. Moving out and grow up at the same time, I can't wait to having a family of my own. With God's plan for my life it's more of happiness surround by me everyday. God rocks to the Core!

"But if you have bitter jealousy and selfish ambition in your heart, do not boast and be false and be false the truth." James 3:14 I had jealousy when Kaitlyn started to drive and allow to date when she is 16 years old. Now I don't care anymore because I'm moving out and get freedom on my own. I will be going to China every summer and it starts form next year. I can't wait to go see my family, my friends and my boyfriend. James 3:17-18 says: But the wisdom from above is first pure, then peaceable, gentle open to reason, full of mercy and good fruit, impartial and sincere. And a harvest of righteousness is shown in peace by those God will always be there for me."

"These have indeed an appearance of wisdom in promoting self-made religion and asceticism and servility to the body, but they are of no value in stopping the indulance of the flesh." Colossians 2:23 A lot of my girl friend wears low cut shirt and short skirt. It looks great on them but it will never please God. Like the verse of Colossians 3:2 says: Set your mind on things that are above not on things that are on earth." Being Christ alike and to set example for Him is the most important things on earth. Being pretty and self centered will get you no where.


"But she who is self-indulgent is dead even while she lives." 1 Timothy5:6 pleasing your own it's like worshiping yourself and that's sinning. Timothy 5:7-8 says: Command these things as well, so that they will be without reproach. But if anyone does not provide for his relatives, and especially for member of his relatives, and especially for members of his household, he has denied the faith and is worse than an unbeliever." God is watching you every actions in your lifetime. Don't do anything that doesn't please God and don't pretend that God doesn't exist, because He does and He very cares about you. Don't think it's ok to sin when you know it is wrong to sin. When you sin you need to ask forgiveness from God for He will forgive you and make you pure again. It is hard to do what God tells you to do but it is the right thing to do. Worship the awesome God we have for he gives us the chances to enter heaven.

Seasons may change but God's love will never end. Let us rejoice for His love for He is the most powerful one. Without his love than humans won't even be exist. Don't be highly on yourself, but on God. He is the only person that you have to focus on. Walking with Him and He shall reward you for it. You don't own this world but God does, so let him take over and control this world. For He was the one created all of us, and give us this beautiful earth to live at. We are very blessed to live in this great nation, I can't ask for more from it.

My life been very interesting form the time I was born till today that I'm living in the United States. I have to say God know me since the day I was born, I'm so glad I had a chance to know Him as my Heavenly Father. My life was full of misery ever since I was 8 years old but after I was saved by Him, I realized I'm not an ugly or dumb but a very out going girl. God gives me so much blessing and love that it made me promised him that I will serve him is long that I live on the earth as a human. I use to be a very shy and sad girl but with God's love I turned into a very hyper and friendly person. When I was in 7th grade my classmates would make fun of me all the time, I was the classic "ugly duckling." After a year and half of people teasing I was adopted to America. Now I love school like never before and I have a lot of friends too. I know being a popular person is not a great thing but I think if you're friendly then people will love you for that. God's power is beyond measurement, I can't even imagine it in my head. I bet that even Superman can't even compare it to God's powerful love.

God is a great to me for the past two years and I wanted that last forever. That everything in my life was from Him and I'm very graceful for that. I will it slowing pay him back by doing what He wanted me to do for Him. I go to an awesome church and I love my every time that I spend in there. I learned so much in church and I don't want to stop it form learning His words either. God give me the strength to face all the struggles I been through, and He never will. Right now I'm going through some hard time with my moving out and He is there helping me out. I'm very excited to know that God will be with me when I'm left my parent's house.

Anyway God is the most powerful person on Heaven, Earth and Hell. No matter what is my future is like, I know God's already planned everything for me, so I don't have to worry about it. His love is what kept me alive for all those years, his protection is what kept me stay and not ran away from home. Is long that God is with me then I will always feel save and happy at the same time. I'm going to be an adult soon and there's a lot things I still have to learn, but I'm sure God will guide me through each ones of them. No matter how old I'll get, I will always love God and He will always love me too. I can't wait to serve God when I get a real job and having a family of my own.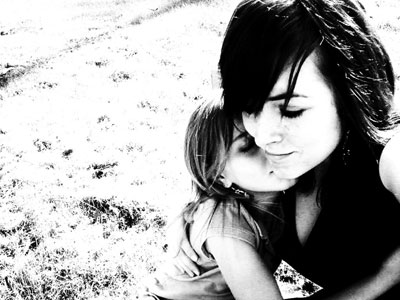 © Anna K., Portland, OR