Gun Control: United We Stand, Divided We Fall
March 14, 2018
Over the past few years, many, many shootings have taken place, leaving families devastated, communities scarred, and our nation changed. The Columbine, Sandy Hook and Marjory Stoneman Douglas school shootings. The Pulse Nightclub and Los Angeles shootings. Gun violence seems to be all around us, and one thing is evident: this must stop.

Yet, the question we face is how? How can we change the world and stop this violence? Some say to increase security and fight fire with fire. Others say that eliminating the use of guns for civilians is necessary. On the news, on social media, and in everyday conversation the debate is heated and intense. Among all of this heartbreak and pain, our country has become divided, simply because we have different ideals and beliefs. We have forgotten the one thing which we so desperately need to remember:

We are all Americans, and we all love our country. We all want this violence to end, and to build a bigger, brighter future for us and our posterity - that's why we're all speaking up about how to end gun violence. But, no matter what we believe about the situation, an end to violence cannot happen if we are divided! Yes, we must come to a decision and we must make it wisely. Yes, we should speak out to be heard. But we also need to band together, because devastated families need to be comforted, scarred communities need healing, and our nation needs a solution.

So please, share your opinions! Make sure your voice is heard: write members of the senate, talk to your family and friends. But also, stand together. Honor those who have passed, not with heated debates but with kind words and actions. Protect our each other and our future by standing together and being the generation of change. Look around and find your own way to make an impact. In regards to school shootings specifically, people are participating in the School Walkouts to honor those who have passed during the Marjory Stoneman Douglas shooting last month. I am talking to seventeen people I don't know at school who seem to need a friend, and spreading seventeen random acts of kindness. I feel that this will help make a difference because many of the people who have committed school shootings as students have faced bullying; maybe my smile will help save a life.

That's what we should all aim to do - save a life. I believe - I know - that God has made each and every one of us all for a purpose, and he has given us all unique gifts and talents with which to touch the lives of others. It is a grave injustice that so many have been robbed of the chance to share their talents with the world, and that we may no longer experience their light in the world. So maybe our purpose is to stand together and be the peacemakers, to use our God given talents to stand tall, together as one, and say, "we will not accept this violence." It is our mission to voice our beliefs, yet stand united: for that is the only way we can come close to saving a life or truly changing the world.

So please, spread the word about ending gun violence with kindness and love. Share your opinions with respect and courtesy, and be open to hearing the beliefs of others. We are all working for the same purpose, even though we might disagree on the means. That is why, despite our varied beliefs on this issue, we must band together as one. Let us not be divided by our differences, but unified by our common goal. Let us find a solution together. We have the power to change the world; let our generation be the generation of change.
Because our generation is the future of America.
And it is united that we stand, and divided that we fall.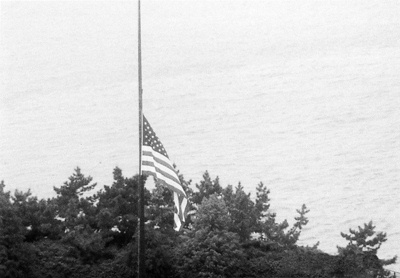 © Jessica E. Pelham, AL