The Electronic Pacifier
August 15, 2016
"Daddy, can I please have candy?" a little girl about three or four pestered her father, who was on a normal morning grocery shopping trip. He shook his head and walked past the colorful, shiny bags of candy. Instantly, the girl, like all children do, began to throw a tantrum in the name of the bag of candy. After several aisles of her pestering him, the father pulled his phone out of his pocket and handed it to his daughter, instantly shutting her up.

I watched the entire scene play out and then it hit me. Like a pacifier stopped a baby from crying, electronics have become the 21st century pacifier of nearly all whining, bored, or obnoxiously hyper children. And I was disgusted, not just in that father, but in anyone guilty of using this method of silence, including myself.

It's the 21st century. Technology is advancing with each second of the day. We no longer have to use snail mail when we can shoot over a text or email in a matter of seconds. We no longer have to drive down to a store to pick up a pair of shoes, but have it delivered to our own houses.  And we no longer use dictionaries or encyclopedias as the internet can find everything and anything in .0633 seconds. But above all of that, we no longer have creativity.

Yes, creativity. And this electronic pacifier is the reason behind it all. Children as young as two are silenced by the bright screens on a daily basis. And, by the age of four, these children know how to navigate their ways through the apps and the internet, which is not necessarily a horrible thing. It's just a left brain thing. The process of using, and figuring, an electronic screen is all numbers, analyzing, and thinking of the process of using the device. Not that all apps abolish creativity and self expression. But there is only so much a child can create on a three by five pixelated screen.

Back in my early childhood, when we were bored, we'd come up with our own, unique stories, create song tunes, play funny guessing games, pretend we're on an adventure. When restless, we'd switch that energy to painting a picture or running around outside. And when we were whining, it only meant that it was time to sing a song. There was no silencing with electronic screens. Screen time meant it was family movie night, not to save everyone a headache.

But all of this is slowly going away.

Children are innovative and more intelligent than adults, especially so at a young age. And all of that is because of their simple and creative thinking process. Once a screen is presented in front of their eyes, however, the become a bit less creative and more analytical. Children need to express themselves. They need personal communication. They always have. If they don't, the future of our world will be filled with screen-addicted, self-absorbed jerks with no sense of anything but what happens eight inches from their faces.

Creativity is the true key to success in this world. Creativity. Imagination. Curiosity. All of that is the solution to whining, bored, or energetic children, not an electronic pacifier.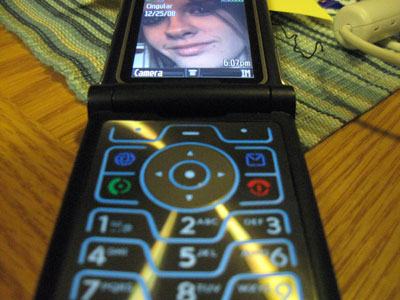 © Adam S., Kingdom City, MO