Martin Luther King Jr.
January 25, 2016
 Now, I wouldn't want to sound like a cliche beauty pageant contestant, but world peace, is single handedly the greatest challenge the world faces every day.  Unfortunately, detrimental events constantly put several nations on the brink of war.  I know I'm quoting every first grader in existence, but,"Why can't we all get along?"  The answer is easy.  The solution is where it gets complicated.  My dream for the world, is to reach the closest thing to a harmonious, unified peaceful Earth for all of its people.  It will never be perfect, for nothing can ever be flawless.  However, that factor, is what makes the world breathtakingly beautiful.  If nothing were ever debated, or questioned?  If every human were the same?  Would you live in that world?  I would not.  Though, there is a point in which our differences define us, rather than unite us, and that, dear reader, is where the challenge begins.  It is always that same lack of compassion and empathy, which is the human beings' downfall.  The inability to look past our bad blood or opinions, and see what is really occurring plagues the world.  The road to world peace can only be paved by empathy, compassion, and open-mindedness. 
This goal is of vital importance to me.  I'm sure it is to many people.  Rarely, does anyone act on that impulse, driven by empathy, and compassion.  Those ambitious thoughts,"I need to do something, I care, and someone needs to take action, why not me?" This applies to almost every scenario, there's a force powerful enough to inspire your ambition and confidence.  Not everyone has that, and I have never said that harnessing that feeling was simple.  In fact, it may be the most difficult mental task in the world, when you get into that mindset.  If the whole world were to unite, and use that passion for peace.  Well, we'd be living in a utopia.  I am not sure if it is possible, but to quote Walt Disney,"If you dream it you can do it."  I would like to think it is attainable, for, that's the dream I wake up for in the morning. 
I love that idea.  I can't get enough of it.  Which is why I feel my heart cringe a bit each time I hear of someone stricken with sorrow.  I'm getting better at concealing the empathy, if I got upset every time a bomb dropped on an innocent little hamlet, well I would be a depressed mess.  However, one day I thought, "Why should I conceal my empathy, if so many people have used their "power" for good?  They are creating charities, going on missions to promote peace, and spreading compassion across the world.  Those are the people lobbying for pacifist movements, and using their ambition to make a positive impact.  Everyone has that power, if they can open their minds far enough to reach it." 
So, I set about empathizing with optimism, instead of dwelling on the mistakes and brawls of the past.  I am aware of several issues in our world today.  I can face them with confidence and conflict resolution savvy.  I can't work towards world peace alone, no one can.  We need to work together, and look beyond the labels and personas.  Lying deep down in every soul, is a sense of solidarity and humanity.  This essay is for anyone and everyone.  Unleash your empathy, compassion, and open your mind as well as your heart.  Doing so can give you this warmth, this glow of euphoria.  In my personal opinion, there is no better feeling.  I will leave you with Martin Luther King Jr's, perhaps most thought provoking, yet simple quote,"Darkness cannot drive out darkness, only light can do that.  Hate cannot drive out hate.  Only love can do that."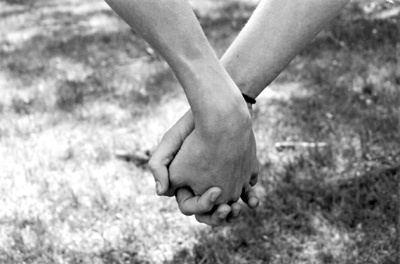 © Alexa T., Pompton Plains, NJ