Hey You, Here's Something to Know
March 1, 2018
Hey, you there. Yeah, you, on your computer, searching for something better to do. Stop for a moment, and think. Imagine you're on a regular playground in a regular school, with regular children. The kids all look happy, playing and running around. All, that is, except one little girl. She is off to the side, alone. She is in a wheelchair.
But, she isn't the only one.
People with physical and mental disabilities all over the world face many hardships and are forced to miss out on some activities that others take for granted. Playgrounds rarely have wheelchair ramps, many buildings often have stair-only entrances. Students with learning disabilities don't always get the guidance that they deserve to have, and often struggle in class because of this. Jobs and offices are often difficult to access, and have uncomfortable or unaccessible seating. Over 19% of the population is being excluded in this way. That's about 56.7 million people. According to UNICEF's article about children with disabilities, "One out of every 20 children aged 14 or younger—93 million kids around the world—are living with a moderate or severe disability of some kind. Many are invisible, excluded from school, hidden by their families and abandoned by their governments.
Need another example?
Let's look at it this way.
Pretend that you've just been invited to a job interview for a company you've always dreamt of working in. But, when you arrive to the building, you see that the only entrances there are have stairs. For most people, that wouldn't be a problem. But, what about if you're not able to walk? You wouldn't be able to work for that company, just because you weren't able to get into the building. You could have been a genius or a prodigy, but just because the building did not have an accessible entrance, you couldn't get the job.
That is really unfair.
Every building should have some sort of ramp or non-stair entrance, right? Unfortunately, most don't.
Now then, if I've successfully completed my goal, then you're probably feeling something. A special something. The will to help, correct? There are many ways to make a difference. Some quite as simple as, say, sharing this message?
I say, give it a try.
It could change someone's life.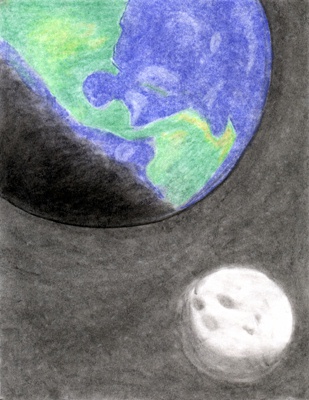 © Bianca C., Phoenix, AZ