Is Legacy Worth It?
August 6, 2016
I was sitting back in my desk when I glanced up at the white board. My eyes drifted to the poster above it: Well behaved women seldom make history. Ironic statement to have in a classroom where we are required to behave. But it set my mind a rolling. Is it true that well behaved women rarely ever make history?

I brought out the textbooks and fired up the computer. Joan of Arc defied the societal expectations and beliefs. Eleanor of Aquitaine proved both her husbands wrong and showed the true meaning of womanhood. Pocahontas defied her father in order to supposedly save the life of John Smith, who ultimately saved Jamestown. Harriet Beecher Stowe wrote of the horrors of slavery, something others feared to do, and basically started the Civil War. Elizabeth Cady Stanton started the women's rights movement when women were being degraded in society by males. This led to Susan B Anthony to fight for women's suffrage, another custom that defied societal norms. Gail Laughlin and Eleanor Roosevelt- more activists. And, don't forget Amelia Earhart disobeying the fact that only men were to fly. Rosa Parks. Dolly Madison. Malala Yousafzai. And that's only to name a few. 

So I sat there flipping through pages and scanning through websites reading the defiances and accomplishments that come by it. The accomplishments that we read about in history class each year. The women that set forth our country by letting go of the way things were and fighting for what they truly believed in without hesitation. And, maybe it was for the better. Look at our world today because of these women.
But, there's one thing I could not quite answer after all this research. Was it better to be well behaved and just vanish from the world after death or become acknowledged all while breaking the rules leading to consequences (and the occasional death)? Legacy over rules? Which is better?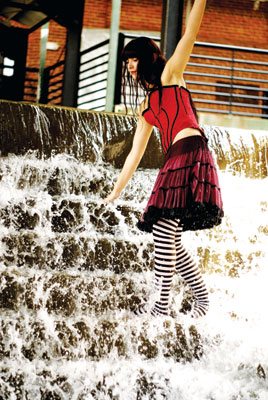 © Daniel H., Durham, NC