The Word
April 1, 2012
I hear the dreaded Word escape his lips, the Word that all girls and women fear alike, the Word that gives "mean girls" in high school their power, the Word that can destroy people and bring them into anorexia: "Fat".
The Word rolled off his tongue along with a string of other insults. Truthfully I was expecting him to call me a "b****" and "jealous" but I never expected "fat" to come out of his mouth. "Keep calm," I thought, "Just keep calm." I do, for once but all I want to do is scream or throw something.
Six months before the appalling Word war uttered, I was dating him. Yes, you heard me, dating him. It really wasn't going well. He treated me horribly and I just took it. I pride myself on the fact that I go against all stereotypes but thinking back on it I fell into a stereotype. He broke up with me the day after my grandmother's funeral.
About a month later he started reporting me to my school for things that were far over exaggerated. I never got in any trouble but it took a toll on my nerves. He kept calling me "jealous" when I would do anything to rebel. I found myself reporting him to my school and, though, I has never gotten in trouble, I felt that I was safe, until the day when he said the Word.
It was the day of the All Band Concert, where all the bands in the district play one concert together. He really shouldn't have been there; he's not in band. He technically is in Jazz Band but they had finished at least a half an hour before the High School band went on. I knew it meant trouble, when he came in.
He started on the insults immediately. My friend next to me started cracking jokes to lighten the mood but no one could lighten the mood after he said the Word.
I never really felt fat in my life. I've always said, "Just look in the mirror, not at the scale." And that always hold true. I urged all of my friends to look in the mirror and pick out something, anything good, and run with it. I really never took notice of his insults.
Thankfully, the only class that he and I share is French but the teacher's not the best for noticing things. I have French 5th period and somehow with my schools schedule 5th period ended up being the longest period of the day, by about 15 minutes. French all year has been a battleground.
One day, less than a month after he uttered the Word, the teacher started taking about anorexia, just on some tangent from the lesson. French is not the place most people expect a lecture about why we shouldn't go on extreme diets but it was. With both him and I watching, I will never forget that. "So, just don't call anyone fat." My teacher said, "You don't know how it's going to affect them." Just then I looked at his face and I saw no remorse and no fear, all I saw was boredom.
That could be the type of thing that could ruin my life but I was lucky; the Word didn't break me. No one realizes how powerful words can be. The Word changed everything for me. I regained my confidence, somehow miraculously, throughout this whole experience. But many others are not so lucky. Just please have a heart when thinking about saying the Word or any other insult.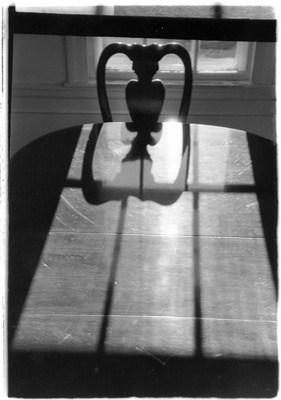 © Ben Q., Marblehead, MA