Just a Doll on Showcase
November 30, 2011
Racism. Under the US Constitution, every person is entitled to practice their own religion, to express their ethnicity. Then why, why do many of us non-whites still experience racism? I have encountered racism a number of times, one I remember distinctly.
My mom and I were heading out of a nearby Five Below, and putting all our items in the trunk of our car. My mom turned around the parking lot to look for a stand to put our cart in. A woman in her 30s, all skinny and angry looking walked our way. I was terrified. She started yelling at us, screaming "WHY ARE YOU STARING AT ME? MIND YOUR OWN BUSINESS!" I wanted to yell back at her "SHUT THE HECK UP!" My mom kept quite and turned around. I was still glaring at the lady, while my mom, in Bengali, told me to just get in the car. I shook my head and walked away. My sister was in tears, looking out the window of the car, asking why that woman was yelling at us. I hugged her, and told her we were alright.
I still ask myself today why racism exists in a country where everyone is free. Free to practice their own religion. Express their own beliefs. The Land of Opportunity is still not completely liberated. This country was founded upon racism- starting with the slaves. Heroes, like Abe Lincoln, are our true founding fathers. They helped people this country become what it is today, or what I hope for it to be one day, a place where every person is free to practice without being teased or abused.
Honestly, after living here for 16 years, I still don't feel like I belong here in this country. Yes, I go to a great school, and have amazing friends. But the slightest form of discrimination sets me off. This is why I hope to move back to my motherland one day- the place I know where I am accepted. I am tranquil whenever I visit. You can see it on my face, when I look back at old pictures- just being a regular Indian girl. I can be who I want to be when I'm in my motherland. No one plays with my hair and acts surprised at its length, or points out my perfectly tanned legs, or my 32 karat gold jewels. I am normal in India, whereas a doll on showcase here.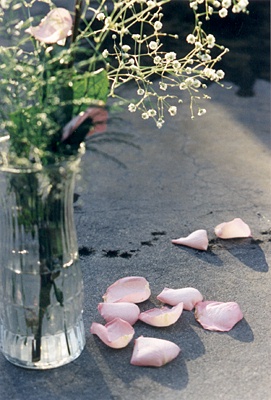 © Kathleen S., Maumee, OH