Speak Out Against Homophobia!
April 18, 2010
What do you all think about homosexuality? Do you all thik it's a bad thing and it goes against many religious beliefs? Or do you think it is what it is: liking the same sex?

In an all honest opinion, homosexuality is a very controvesal issue. It seems to have two completely different sides. Side A is being a Christain and living a godly lifestyle and not giving into sin. While Side B is "giving into sin" and not living a Christ-like style. To sum it up, it's either sexuality versus spirituality. Why must some have to choose between the two? Who says a person can't have the best of both worlds? What do you all think?

On Friday at my school, we had a Day of Silence Movement (Speaking out against violence against homosexuality.). I participated; so did quite a few others students in the school. Others just sat back, laughing. They even called some people gay. How wrong is that?

Why must some people be so rude to people who choose to like the same sex or change their genders? Why must some of these wonderful people feel so ashamed of walking into church because of who they are? Becasuse of the down-right ugly stares people give them? For the judgeing and hostilness? But most of all why should they commit suicide because they don't feel excepted? What do you all say? Well, I say speak out against homophobia! What will you do?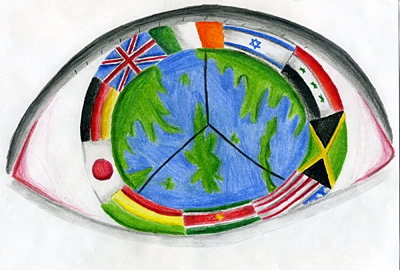 © Kelly L., Brooklyn , NY