Improbable, But Not Impossible
March 9, 2015
     It is officially official, getting published in this magazine is absolutely the hardest, most strenuous thing I've ever stumbled upon in my entire life.
     I have always enjoyed writing, but I didn't know there was such a thing as 'competitive writing.' I had always thought that was a sports thing, or a board game thing. Or just a game-game kind of thing. And because writing isn't a game, it had never occurred to me that it would be hard to make appealing writing for myself, let alone for other people.
     What can I do to make my writing better? A thesaurus, or 'The Oracle,' as I call it, is something that has helped me a lot as far as expanding my vocabulary and making my seemingly novice short stories into something at least adequate. But here we are, and I'm still asking questions.
     I have read, re-read and re-re-read every article on how to get your work published, how to make it convivial, how to not make it terrible. You know the cliche Mission Impossible thing where someone has to jump around all the lasers in a bank or something, and if you touch one you set an alarm off? That's what competitive writing is like. You have to avoid boring the reader, but the piece can't be offending or biased. You can't use weak verbs, but numerous ten letter words is probably a bad thing.
     Even if you get passed all the lasers, you still have the villain in the spiny-chair petting his cat that you have to fight off. Then there's hacking into the evil cyber system, and then escaping again so you can go home, microwave a hot pocket and feed your dog. Writing should simply not be this hard.
     Any advice from any editor or in general, anyone, would be helpful and appreciated. I'm completely stumped. Besides, I hardly even know anything about Mission Impossible. That movie was made in what, 1996?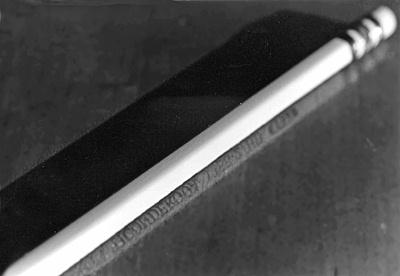 © Adeline N., Ridgefield, CT