xxxHolic Feedback
November 15, 2012
The anonymous review of the graphic novel, xxxHolic, in this December's copy of Teen Ink impacted me especially deeper than all of the other articles. I always find it hard to admit but, as an anime fanatic, I always found it insulting that Japanese animation was not mentioned in this magazine as much as all the other topics. Therefore, when I saw just the title of this review, it gave me a glimmer of hope. My eyes trailed down to the byline and in capital letters it said "CLAMP." This was when I let everything go and squealed in excitement while waving the paper in the air like a maniac. I just knew that whoever wrote this has got to have taste in what he or she reads...very good taste that is. I mean, you can't read xxxHolic and not look at everything in a whole new light. After the first few chapters, I was searching for my own wish shop.

Not only is the art beautiful, as it always is from CLAMP, the story is so much more different from other regular books. Manga is where one can enjoy a whiff of wonderful literature and detailed, creative pictures. It's the legendary two-in-one deal. Yuuko wears such beautiful and intricate dresses that accentuate her role as a witch. She is so beautiful but behind that beauty there is a mysterious tint that can only be seen when up close. I love how CLAMP can portray that in just what Yuuko wears everyday. The scenery is drawn so accurately, from the towering main building to the little marks on the sidewalk from weathering. Everything is done over and over again until it's perfect and, believe me, if one can call anything perfect, it must be CLAMP. All she draws ends up a masterpiece that burns the reader's eyes with its immense and overwhelming art.
Vampires and werewolves are nice but who's ever heard of being chased by demons while meeting a space-time witch? Well, CLAMP gave life to this intriguing story-line and it has shot its way to the top of the manga world as a classic since then. The unique characters such as Doumeki Shizuka, Watanuki's best friend that has playful fights with him often, is a source of the small touch of comedy in xxxHolic. His blunt and sarcastic comments are hilarious as Watanuki answers him back in a overdramatic way. It is always amusing to watch these two bicker and suddenly stick up for each other when in pinches. Even Watanuki's adorable love interest, Kunogi Himawari, has an unexpected secret about her that you would never be able to guess from her looks. Full of twist, turns, and an occasional, well maybe not so much, scare, xxxHolic is a creation that has a lot more than a pretty face.
Truthfully, I was quite surprised when this selection came up in this magazine. Usually, the choice would be something popular like Naruto or Bleach. The fact that this person chose something by CLAMP made me want to explode in tears and scream out in joy...I chose the latter of course. I just felt such a swift rush of happiness to know that I wasn't the only one that appreciated something other than the mainstream manga. I also can't help but feel extreme gratitude for whoever wrote this. Thank you for helping me spread the word of what a good read this really is and how wonderful Japanese cultures is. Sincerely, xxxHolic is one of those books that is picked up once and never let go of ever again. It is the dark horse of literature.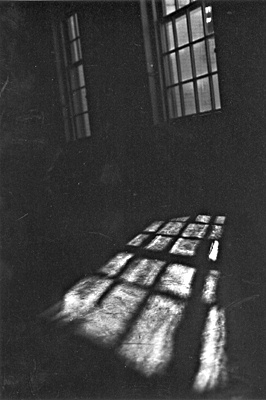 © Mary A., Fullerton, CA