I Went Numb
MAG
July 6, 2008
Bell's palsy is a condition that involves the facial nerve. It means that either one side or the entire face cannot be moved. For me, it started with a numb tongue during summer vacation. At first, I thought it was because I wasn't sleeping well. Then, as time passed, the condition worsened. My right ear started to hurt. No amount of sleep could erase the pain. It was there to stay.

The night we arrived in Buffalo, New York, my family and I took the opportunity to visit Canada. From the hotel, it would take just eight minutes to reach the border and the bridge that linked the two countries over the thunderous waterfall, Niagara Falls.

The air was cold when we reached the water's edge. Before us was Rainbow Bridge. We could feel excitement stirring in our hearts; we were about to walk into Canada. My father led the way past the ­security gate, armed with only a jacket and camera. After him was my sister. My mother and I followed, bundled up in our sweaters.

In the middle of the bridge, the wind slapped our faces with phantom hands. Wave after wave of iciness stung and numbed our cheeks as we peered into the night at beautiful Niagara Falls. Blue, red, yellow, and green lights were cast upon the water, creating the perfect picture. A breathtaking sight.

However, the next morning, everything went wrong. I woke up with the realization that I could not blink my right eye. When I tried to brush my teeth, the right side of my mouth refused to open. When I blocked my left nostril, I could not breathe. When I tried to lift my eyebrows, only my left one obeyed. When I tried to eat, I bit my ­upper lip over and over. What was happening?

I told my parents. They thought I was joking – until they saw how difficult it was for me to eat lunch. Every time I tried to drink, the water dribbled out of my mouth. When I bit into my sandwich, I ­also bit my upper lip. I had to force my upper lip open with my fingers just to eat. The experience was humiliating, not to mention embarrassing.

My mother assumed it was a stroke or a brain tumor. As soon as we got home, she took me to the emergency room. The doctor told us that it was Bell's palsy and its cause was unknown. She gave me a prescription for prednisone, a steroid that would reduce the inflammation in my facial nerve. After that, it was wait and see. However, that was unacceptable to my mother, and she immediately went on the Internet to look for other ways to reverse my facial paralysis. The only other answer she found was acupuncture, and so we took it.

Now, three weeks after I first experienced Bell's palsy, my condition has barely improved. I have managed to regain some control over my mouth and, according to my mother, I can now lift my right eyebrow a bit.

Having this condition has taught me something; everything takes time. Some health problems do not go away as quickly as you would like, if at all. I can only wait and hope that the matter will be resolved soon. I can only wait.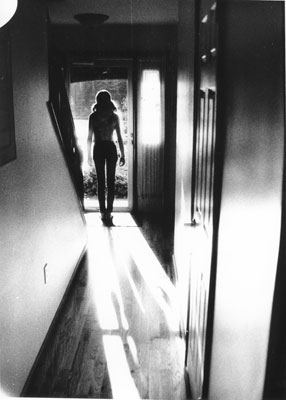 © Mike V., Morgantown, PA