A Poem for Katy When She Doesn't Eat
MAG
There is sickness so strong itholds mouths closed.
I see it in you.
You wear your health like a sheerdress,
pulled tight to reveal a body wasting
beneath light brownhair.
Your body is cold.
Hair grows long.
I give you looks to say Iknow.
They are our conversations.
You won't talk out loud.
Your mouthstays shut.
You give me looks that say,
look away, erase.
But realizethis:
there isn't much left.
You have been erasing too,
so all that isleft is the
thin gray smears of your cheeks
to be dusted away like the ashof a fire
burned too long,
unnoticed or forgotten.
So my mouth staysshut.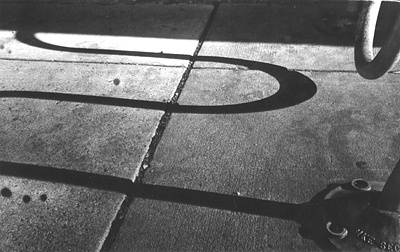 © Anonymous