Commercial Fishing
February 16, 2015
One problem that's being hotly debated all over the world is the issues of commercial fishing. Some say that fishing is all for us and we should keep fishing until its all gone. While protesters say that the fish will be gone if we don't stop these fishing practices. While some say that sports/commercial fishing provides us food, money and jobs the truth is that these fishing practices are destroying our ocean, slowly but surely. Some of the reasons fishing is bad is Bottom Trawling is destroying ocean beds, Using nets is snagging innocent fish and in most cases dolphins, Fishing is destroying the ocean ecosystem and it could be wiped out by 2048.
One major issue the ocean is facing is bottom trawling. This is where fishermen drag a net along the bottom of the ocean to try to catch some fish. In the article "Environmental Issues With Fishing" by Sally Painter she quotes from a UN Millennium project article " According to a 2005 report submitted to the United Nations Millennium Project, one run of bottom trawling is responsible for the destruction of five to 25 percent of the seabed life." Consider the many species of fish that have their homes destroyed and other sea live that are being killed. If humans don't try to stop this, this is eventually going to affect us and our food sources.
Another issue that both humans and sea life are facing is the use of nets and how they are snagging innocent fish. This fishing practice is called "By-Catch", by catch is where fishermen use nets to get as many fish as they can and throw away what they don't want. From the same article Sally Painter quotes "Unintended fish get snared in fishing nets. This fishing byproduct is best illustrated by the tuna fishing industry and the by-catching of dolphins. Those concerned by this method of fishing protest by purchasing only dolphin-free tuna, meaning that no dolphins were caught, killed and discarded in the tuna fishing process." This fishing by-product makes it more likely for species to go instinct. Some representatives of major fishing industries have come to together and started to create fish farms and release young fish into the ocean so species are not going extinct.
The biggest problem we are facing with these fishing practices is that fishing is destroying the ocean wide ecosystem. In the same article Sally quoted "According to the November 2006 journal issue of Science, the single biggest threat to seafood and fish species around the world is bad fishing practices. The journal reports that, according to leading marine biologists, if fishing practices are not changed, the world's fish and seafood resources will be depleted by the year 2048." Even though major representatives of industries are trying to stop these fishing practices that might not be enough so thats why some are trying to make recreations of habitats. These are the types of responsible practices we need to keep fishing commercially otherwise we are going to destroy our ecosystem.
As we consider this evidence, we begin to see the real threat to the ocean the fishing industry is making, and if our ocean is wiped out how are we going to get the same foods? So next time you hear good things about fishing think about this. There are some things that we can do to help this issue: try to contact a friend that works in a fishing industry to make sure they are fishing responsibly and contact a senator to make sure the industries are making more environmental friendly fishing practices. After all, we never give up so lets create fishing practices that we are proud of!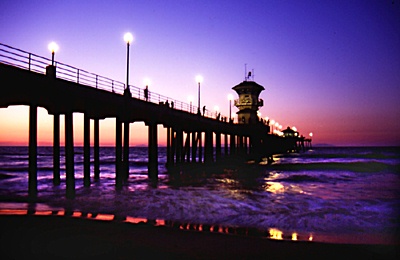 © Cherry L, Cerritos, CA