Disasters that Ruin the World
August 3, 2014
People don't realize that the world is falling apart because the resources that we are using and are not replaceable fast enough and is dangering the animals and humans.The result of this is Global Warming. Everyone is part of this and if we don't try to fix this it is going to get more worse. for example, carbon dioxide is more produced because more people are making more cars and making more technology that is produced and is causing a hole in the atmosphere.
This will put species more endangered and will eventually become extinct.The more animals become extinct the less resources that will become available. All those cute,cuddly,gross,harmful or harmless animals will die. Who's fault is that? Ours,because we are not changing our lifestyles.For example,panda bears are becoming extinct from the environment. What i am saying is that there are microbes in the gut that helps reproduce. With less of the microbes, panda bears will not reproduce or adapt to our environment.
Another reason global warming is occuring is the elements that we are using.Carbon dioxide is used for the gasoline for our transportation,and is in the air from plants that uses it to produce our supplies.People who are in a greater area of pollution will have 20% higher chance of death of lung cancer.This statement is a fact.
When you read this i want you to stop and think of the environment.Stop and think before you damage everything around you.A difference to the world will bring a greater outcome.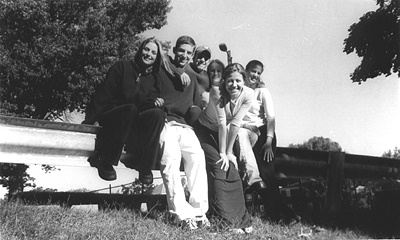 © Carolyn C.,Marblehead, MA