Baby Rocker
MAG
May 21, 2014
Most people hate hospitals. They think of sickness, sadness, a place you don't want to be. To me, hospitals mean quite the opposite. I work at Brigham and Women's Hospital in Boston as a NICU rocker. People usually don't know what I mean by that, so let me explain. I work in the Neonatal Intensive Care Unit as a person who holds and cuddles infants in a rocking chair. Many of the babies have health problems, often as a result of being born prematurely. These newborns have to stay in the hospital until they are healthy enough to go home. Often parents can't be at the hospital around the clock because they have other obligations, whether it be other children, work, or a good night's sleep. That's where I come in.

Being held or cuddled is crucial to babies' development and well-being. It helps them grow faster and feel the affection that they desperately need. Newborns usually sleep many hours each day, but when they are awake, it's good for them to be held and have human interaction. Nurses take care of the babies in the NICU, but they can't stay at each crib all the time, so I offer another set of caring hands.

Last year, twins were born on May 17. Suzy was just one pound, three ounces, and Charlie was one pound, six ounces. Their parents were more than worried; they were scared to death. I saw them in the NICU for hours every day. I think hope was the only thing that kept them going. Slowly but surely the twins improved, but not without complications. Both Suzy and Charlie had severe acid reflux and struggled to gain weight. With the help of dedicated nurses and doctors at the Brigham – and volunteers like me – they were able to go home 101 days later. On checkout day, Suzy weighed eight pounds, one ounce, and Charlie had grown to eight pounds, four ounces.

I got close with the family because I saw them every day for extended periods of time. Before they left the hospital for good, the parents asked me if I would like to babysit for the twins. I've done so twice already and am astounded by the babies' impressive growth.

I never imagined I would love a job as much as I love this one. It has inspired me to pursue nursing as a career. The NICU is a truly amazing place where I get to witness miracles every day. I see babies born at just one pound grow bigger and stronger until they finally are able to go home.

I can honestly say I didn't know what hope was until I started working here. Parents are eternally grateful to their nurses for giving their baby a chance to live a normal life. There is more love, positiveness, and hope than I could ever imagine in one place. I've made lifelong connections with nurses and parents, and the hospital is a place where I feel truly satisfied.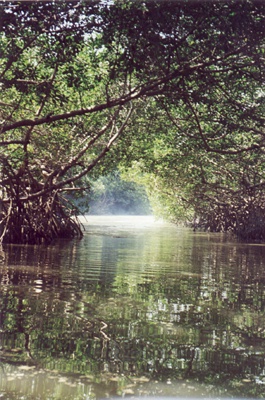 © Anonymous