Creative Kids
June 8, 2009
With public schools getting financial cuts because of the economy, private schools raising their intuition, and pre-schools being so expensive in today's society. How are children supposed to receive a good education? I decided to volunteer my time and help in this line of business.

I went to the Mother's Club family learning center, where mothers on the brink of poverty can take classes and learn new skills so that they may find a job to support their families. While these mothers are in classes, their children come to the nursery, pre-school, or kindergarten depending on their age. While the mother's club program is incredible, I felt that the children were not receiving any early education to art such as doing simple crafts or just drawling on a piece of paper. So, I took the matter into my own hands and created my project, Creative Kids. My goal was to give the children an early introduction to art, and that is exactly what I did.

For one week I taught art classes to sixty children and showed these children how much fun art could be. Outside of teaching these classes, I collected donations of art supplies and at the end of the week was able to give the Mother's Club an "Art Center" filled with everything the children would need to continue their own art projects. Furthermore, after seeing the Mother's Club library, I donated over two hundred books to their library for the little kids.

My Creative Kids program was a success! At the end of the week, the children asked me to come back sometime and teach them more art projects because they learned that art was really fun.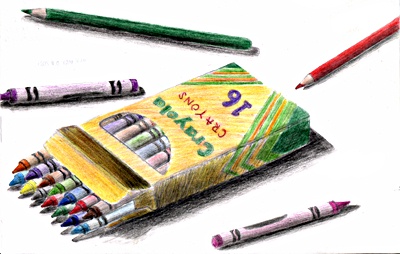 © Dana H., Wichita Falls, TX