Volunteer's High
MAG
August 31, 2021
There was something about the spongey, yet firm surface of the rubber and asphalt colliding with my shoes. The scorching heat that creates a furnace atop my dark hair. My high school's track was a place of dread for me, and the two words "mile run" were enough to set me off groaning in agony, thinking of ways to "call-in" sick. I had never experienced a runner's high, and people who enjoyed the sport were a mystery to me.
And so, when I finally finished P.E. class, I thought it was the last time I would voluntarily come into contact with running or marathons.
Or so I thought.
I was contacted by the San Diego Running Company which was offering to donate to Key Club in exchange for volunteers at their upcoming Marathon — "Fighting Parkinson's Step-by-Step." As President of Key Club, I agreed even though the thought of waking up at four in the morning seemed absolutely dreadful. After all, the sacrifice wouldn't be in vain: the money raised would go toward the Pediatric Trauma Program,
our preferred charity.
D-day arrived all too quickly. Before I knew it, my alarm was ringing, telling me to wake up even though the pitch-black sky tricked me into thinking it was still nighttime. I somehow managed to drag my feet out of bed, pop two Eggo waffles in the toaster, and hit the highway.
The feeling of setting up tables and cups for water stations in the dark was a novel venture. I could barely make out my hand held up in front of me, and we used flashlights to get things sorted. As we made layers of cups and filled hundreds with water, the sun began to slowly rise. It was the most striking sunrise I had ever seen — a blend of blue, orange, and pink flawlessly water-colored across the sky. It was almost as if the universe was rewarding me for coming out that morning.
Soon, the first runners began to come through. We lined up, holding cups with our palms flat for an efficient "baton" pass. We definitely weren't all that great at first — intimidated by the speed and power of the runners as they dashed by — struggling to effectively hand over the cups. Our shirts were quickly drenched from spills, and waves of runners would overwhelm us.
But we got the hang of it, forming an assembly line to fill more water cups
and having fewer and fewer spills as
time passed.
After the more serious runners had passed, I made out groups of people walking. As they got closer, I noticed a family lifting a picture of a loved one who had passed from Parkinson's. A mother and daughter wearing matching pink tutus in the spirit of the marathon.
I was taken aback. I had expected the crowd to be focused on just running. When I heard about marathons titled "Breast Cancer Awareness" or "Leukemia Marathon," I had assumed participants were just running for a good cause — nothing more, nothing less.
But the participants weren't here just for a good cause. It was their cause — to spread awareness of Parkinson's, to put their feelings and experiences into action. I never realized how powerful a marathon could truly be, how running didn't have to be about me — whether I enjoyed it or not. I could be used to support others.
Since that marathon, we have volunteered at many more — venturing out to Balboa Park in Downtown San Diego or heading over to Liberty Station — raising $1,000 in total for the Pediatric Trauma Program, supporting thousands of children in need of medical attention or educational resources. My heart continually craves the uplifting energy I experience at each one of these marathons, as people empower one another down by the finish line, or a man dressed in a Spider-Man suit blasts music and cheers people on.
When I imagined going to a marathon, I envisioned panting for more air, muscles cramping, sprinting over the finish line — being the runner. And yet, it was handing out water, shouting words of encouragement, cleaning up the cups strewn on the pavement, helping someone else cross the finish line, that was the most rewarding to me.
So, even though I have yet to experience a runner's high, I have, if you will, experienced a volunteer's high.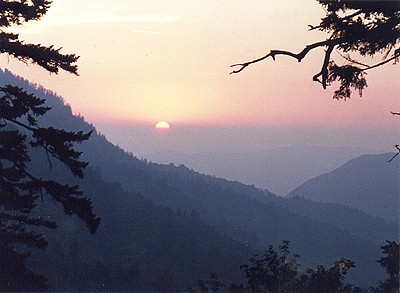 © Nicole P., Gouvernor, NY