Behind Her Smile
October 26, 2016
Do you see that girl over there?
Yeah, she's smiling. But behind that smile, she's falling apart.
She's been promised forever, but was only a few months. She's been sworn love, which turned into hate. She was told so many things, and now she's broken.
She's broken because she believed.
She believed in forever, that she was loved. She trusted the words that hid the lies. Who could blame her? She has a good heart, and when you have a good heart, you give, love, and trust too much, and always get hurt the most.
Sometimes, when she's alone, she thinks about how easy it would be to end her pain forever. It terrifies her, yet intrigues her. she is becoming desperate. She wants the pain to end- No, she needs the pain to end. Pain is temporary, yes, but hunger is too, right? Just like any other emotion or feeling, pain is temporary, but it will almost always be back for seconds.
She screams, she cries, she asks herself, 'Why me?' but she doesn't give up. She knows she can get through this. She's so strong, even when she is on the ground, crying her heart out. All of the hate and sadness within her swirls around like a storm that threatens to consume her. She's been so close to going under so many times, yet she stands here today.
She's strong because- Deep down within her- she's believes.
She believes in hope, that one day, she'll be free from all the pain. She believes in trust, that to give is to have. She believes in all the things that have been stolen from her.
So yeah, she's smiling. That doesn't mean she's happy. Okay, she's laughing. That doesn't make it funny. Sure, she's breathing.
That doesn't mean she's alive.
You see that girl over there?
You don't know what she's been through, you don't know her story. Keep your mouth shut, unless you're helping her up, not knocking her down.
Think about that the next time you judge her, or anyone else.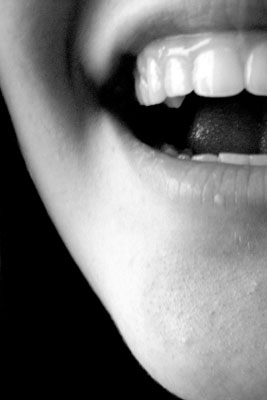 © Katya K.