Being Yourself
February 12, 2015
It's hard being yourslef in a world so full of judgement. We want everyone to like us, so we conform to meet the standards set by society. We completely strip ourselves of our identity, leaving us
Bare.
Vulnerable.
Weak.
We soon become the person we once told ourselves we would never be.
"Laugh at this joke!"
"Make fun of her weight!" 
"Ew, why would she ever wear that in public?"
"Are you anorexic or something?"
"With a face like that, why would she ever leave the house?"
Stop. Rewind. Freeze.
Reminisce on the sweet old days when your life wasn't filled with harsh, cruel words.
Reminisce of the sweet old days when you could care less about everyone liking you.
So why can't you make those old days, new days?
Now days.
Newsflash: Not everyone is going to like you, and in turn, you are not going to like everyone you cross paths with. It's just how life goes and you have to live with it. And once you do, it's completely worth it.
You start wearing pieces of your identity.
Strong.
Fearless.
Unbreakable.
You let go of the negative friends and are welcomed to a new field of positive friends that will impact your world greatly.
Then, you start allowing yoursef to become the person you've always been capable of being.
But, wait.
Now, you've accepted who you are and are on the path to loving and appreciating yourself, but you were so programmed to like what everyone else was liking, that you have forgotten what you loved. 
Not forgotten, per se. Just buried deep down in your subconscious, marked by a door named, "Open and Die(A Withering Death of Humiliation)".
But, now you can open that door.
Now you can be that kid who plays the drums and makes a mean red velevt cupcake.
Now you can be that extremely extroverted theater kid who quivers at the thought of presentations.
Now you can take pictures of anything and everything that may leave you subject to name calling, but who cares?
As long as you are doing something that you love and are staying true to yourself, why shoould you care about someone's opinion of you?
It's hard being yourself in a world full of judgement, but if you stay true to yourself, everything will work out in the end.
And I'm finally starting to realize that.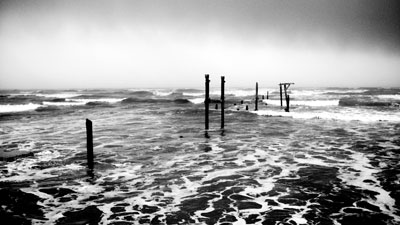 © Harrison L., Ruston, LA