Dear Bystander, Bully, Victim and Parents
July 2, 2014
Oh look at that girl over there. Who the one in the purple shirt and that nappy A** hair. Yeah her. Lets mess with her. Hey where you think you going? I asked you a question. A girl is by her locker and just watching the 4 girls pick on that 1 girl. Why? Why isn't she doing something. If you are a bystander this message is for you: Why are you watching a person get bullied? Why can't you help them? Are you afraid that if you help the victim that you will get bullied? Bullying is happening everywhere and the chances that your child, or you, will encounter it are high. Parents you have to be aware of bullying. Your child could be a victim and you don't even know it. You have to be able to notice if your child is acting different. Parents did you know Suicide is the third leading cause of death among young people, resulting in about 4,400 deaths per year, according to the CDC. For every suicide among young people, there are at least 100 suicide attempts. Over 14 percent of high school students have considered suicide, and almost 7 percent have attempted it? I've learned that from reading a website about bullying. Victim You think the only way to make bullying stop is to do suicide. But I'm here to say that with you thinking about suicide isn't going to make bullying stop. People who took their lives. Bullying hasn't stopped. 10 to 14 year old girls may be at even higher risk for suicide, according to the study above
According to statistics reported by ABC News, nearly 30 percent of students are either bullies or victims of bullying, and 160,000 kids stay home from school every day because of fear of bullying. Bully now I have some thing to say about you. You disguise me. You make me sick. With you picking on people how does that make you feel. Are you glad that people are taking their lives because of you? Are you proud of being a bully. I know why you bully? -WHY?- Because bullies often have average or even above-average levels of self-esteem.Children who bully others are often driven by the desire for power.children often receive positive reinforcement when they bully others, which only makes them continue their behavior. Now Bullies. Do you know that when you pick on people about their weight, looks, etc. that they end up getting obesity, have an eating disorder, be depress, and have stress. We all need to come together as one to fight bullying so no more children would take their lives because of bullying. Teens cut themselves. I know people who cut themselves because of bullying. I was one of them(Myluvzu). So bystanders you just going to sit there and let people get bullied? You just going to stand there and pretend like nothing happening? Stand up to the bully. Speak up. Teens are smoking, drinking, and using drugs because they don't know how to deal with bullying. I know some girls who have been told that they can't have sex because they was too ulgy so the girl so I can have sex whenever I want to. They guys said prove it. So it was 10 guys and she had sex with all of them. And she got bullied even more because they recorded it and sent it around the whole school. BULLYING ISN'T NO JOKE. PEOPLE ARE DOING SUICIDE BECAUSE THEY WANT ALL THE PAIN TO GO AWAY. I WATCHED MOVIES ON LIFE TIME ABOUT BULLYING AND THAR MAKE ME EVEN MORE MAD.

SPEAK UP, STAND UP TO THE BULLY, AND DON'T BE A BYSTANDER. MOST OF THE TIME A PERSON THAT IS A VICTIM OF BULLYING ACTUALLY BECOMES A BULLY AND I SEE IT HAPPEN. PLEASE DON'T BE A BYSTANDER. PLEASE DON'T. STAND UP FOR ONCE.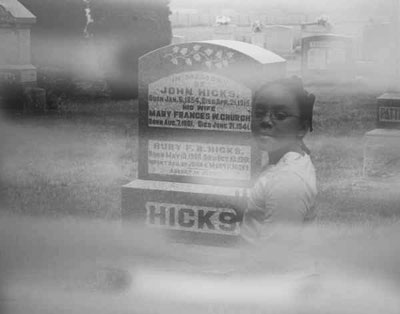 © Micha C., Toronto, ON, Canada