Judge Me Not
November 7, 2013
Hey so here's something you might not know. Besides the fact that the world is coming down to a crashing end, I believe compassion is still lurking. You just gotta look in the right places.

There's a boy I see around school, and I never know what he's thinking. I want so badly to even just catch a glimpse inside his mind. Always standing and watching. Hands in his pockets, head angled off to the side as if gazing at something intently. I know he is one victim of rumors and lies. Still, he hasn't changed. I know what I hear around the halls and in the classrooms. I choose not to believe it. I've never joined in the taunting and name calling. No. I've been there many times myself. I too have been victim to the name calling and rumors whispered behind my back. No. I wouldn't wish the life of a bully victim upon my worst enemy. Because truth is, it's hard. It's unbearable and a pain you can't escape no matter how hard you try. Everywhere you turn is someone with mean eyes just waiting to shove you if you even bump them. I know he writes. He's filled up two composition books full of I don't even know what. Stories, I presume, but he won't let anyone see. I wish he would trust me. I hope he finds comfort in writing. I hope he's found a refuge of a world without judgment; a world on paper. He walks with a flick of his wrist, and that automatically makes him gay? Why do we make such profane assumptions? I'm sorry if I'm being unreasonable, but I'm not sure our society is reasonable. I know for a fact that he has feelings. I'm just not sure everyone else does.

Who knows, maybe there really is more to life than judging people? Well duh I kind of knew that, but that's not what I meant. We judge people so harshly on one side we see, the side they choose to display. But when we see that side they didn't mean to expose, when we catch them without their shield, we witness humanity at its finest. They're so small and real, and I wonder why they choose to hide this softer side of them. The side that makes good decisions and doesn't judge people as harshly as the other side does. Why are we so blinded by the truth so that a small act of kindness is unheard of? Forget about reputations for a second. Open your eyes to the fact that better things exist outside of your superficial insecure world. Judge me not and then look at the world again. Maybe you'll see it differently?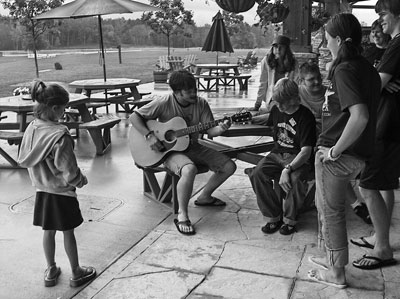 © Sean C., Princeton, IL